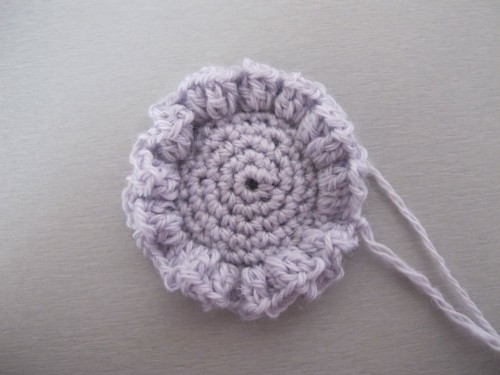 Voilà notre petite couronne. Retournons-la.
Here is our little crown. Let's turn it over.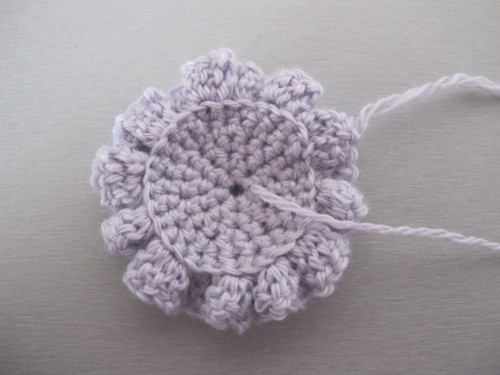 Vous voyez le trait composé des brins arrière laissés libres lors du travail du petit volant du dernier tour ? Je vous propose d'utiliser ces brins pour piquer votre aiguille dessous afin de coudre la couronne sur votre boule.
Do you see the line created by the back loops left unworked when we crocheted the little ruffle on the last round? I suggest you use these loops, inserting your needle under them, when you sew the crown to your bauble.
A demain pour la boule finie !
See you tomorrow with the finished bauble!