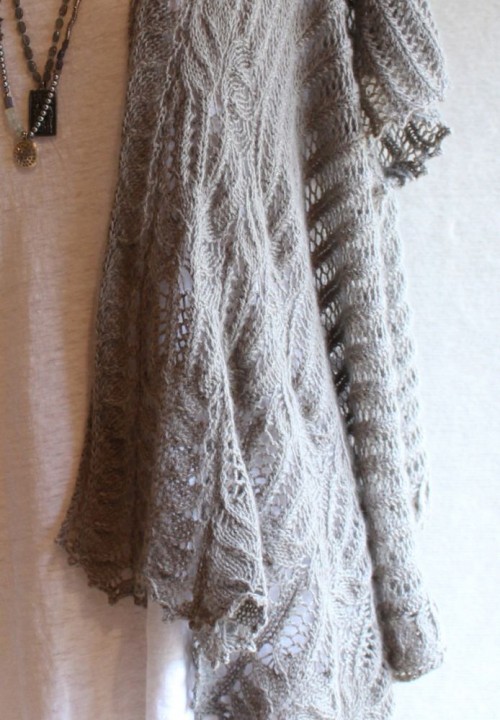 Une belle journée pour les fans de Carol Sunday, qui aiment ses points raffinés et ses constructions astucieuses : aujourd'hui je publie la version française de Clair de Lune, une veste type « shrug » superbe.
I'm publishing the French version of Carol Sunday's beautiful pattern Clair de Lune. The English version is available directly from the designer.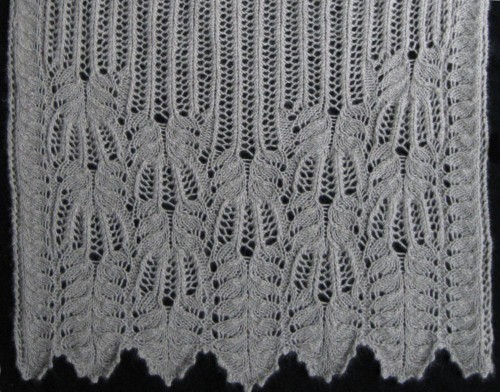 La ressemblance avec les points de Pachelbel n'est pas fortuite du tout – si vous avez aimé cet étole, vous adorerez Clair de Lune.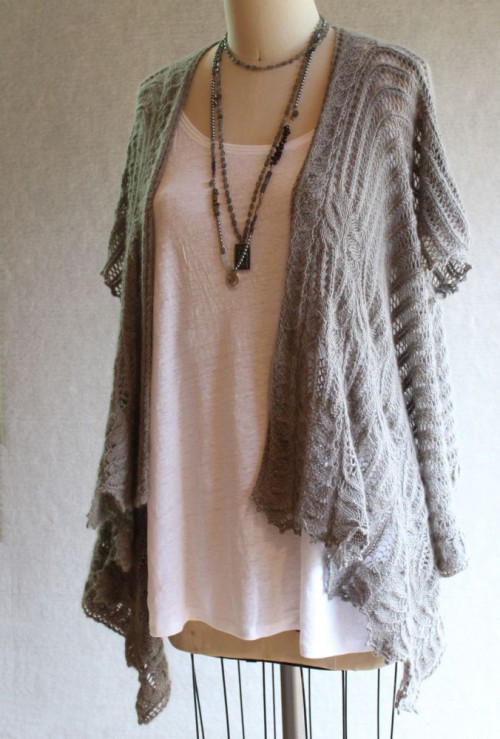 Pour le fil, j'ai l'impression que l'alpaga fin pourrait marcher … mais je préfère tester avant de vous le confirmer !