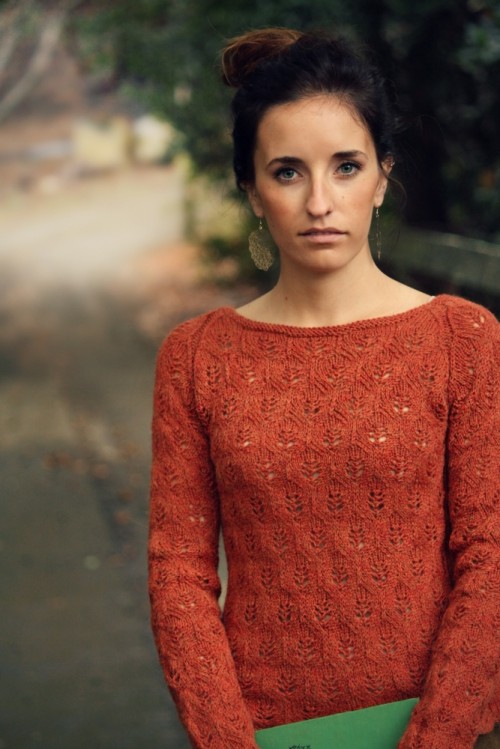 Un point de feuilles délicat et une forme ajustée pour ce superbe pull, Fin d'automne, créé par Alana Dakos. Le modèle était publié dans son premier livre Botanical Knits, mais la traduction française est désormais disponible sous forme de fiche individuelle dans ma boutique.
I am publishing the pattern in French for Autumn's End, designed by Alana Dakos. The pattern in English is available in the book Botanical Knits, that can be purchased directly from the designer.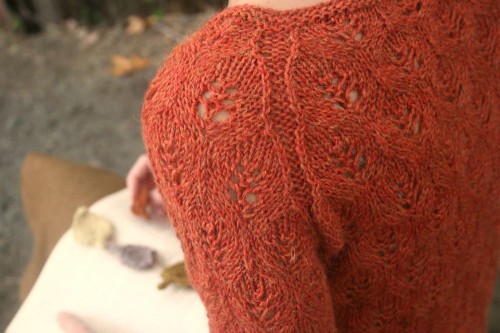 C'est un modèle conçu avec beaucoup d'attention aux détails, tout à fait dans le style d'Alana.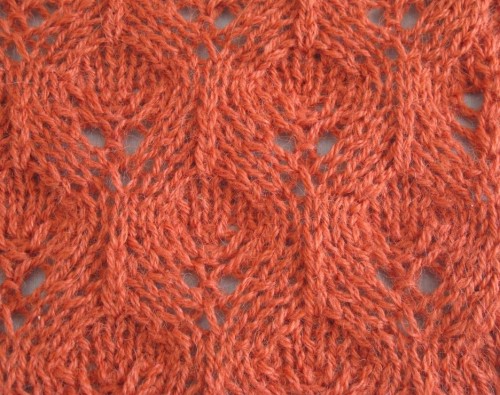 Le fil original du pull étant un fil américain, j'ai cherché quelque chose de correspondant dans ma boutique. L'alpaga dentelle travaillé en double correspond bien à l'échantillon indiqué, et je trouve que le point est bien rendu. J'ai dû utiliser des aiguilles plus petites, car je suis une tricoteuse très détendue !