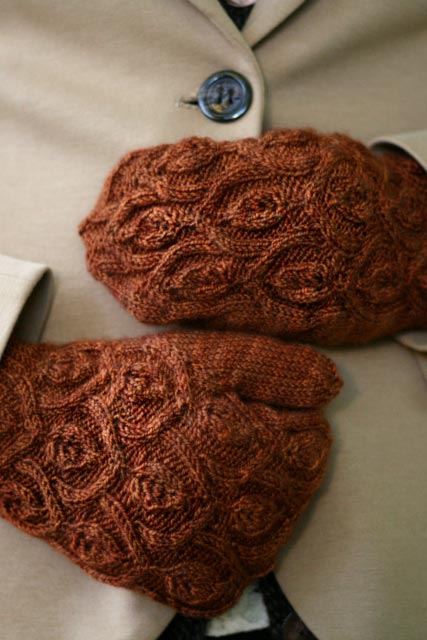 Parfaitement assorties aux chaussettes utilisant le même point, les moufles Lierre vous permettront d'avoir ce beau point ouvragé sous vos yeux à chaque fois que vous les portez.
Issu du premier livre Botanical Knits d'Alana Dakos, ce modèle est désormais disponible sous forme de fiche individuelle en français dans la boutique.
I am publishing Alana Dakos beautiful Ivy Trellis Mittens in French. The English version is available directly from the designer.