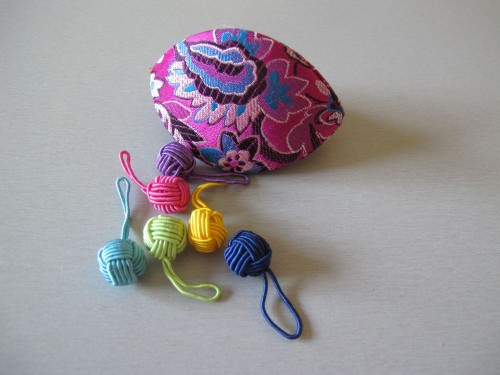 Il tient dans le creux de la main, tout petit, tout mignon … C'est un petit étui revêtu d'un joli tissu, accompagné de 6 marqueurs en couleur que vous pourrez ainsi ranger quand ils ne seront pas sur vos aiguilles.
Plus d'informations dans la boutique.
Small enough to be cradled in your hand, this little case is so cute. It is covered in beautiful fabric, and sold with 6 stitchmarkers in different colours. When the markers are not on your needle, they will be safely stored in the case.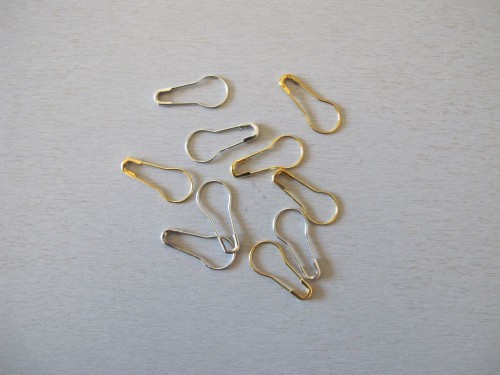 Moins spectaculaires, mais ultra pratiques : des épingles de sûreté qui sont très légères et qui n'accrocheront pas sur les brins de votre fil. Là, il s'agit plutôt de marqueurs que vous laisserez en place dans l'ouvrage (et non pas sur l'aiguille), pour repérer des points précis, comme des augmentations ou des diminutions, en un clin d'œil.
Plus d'informations dans la boutique.
Less spectacular, but oh, so practical: these safety pins are very lightweight and will not catch on to your yarn. These are markers that you will attach to your knitting (as opposed to place on your needle), to mark specific points such as increases or decreases, so you can find them instantly.