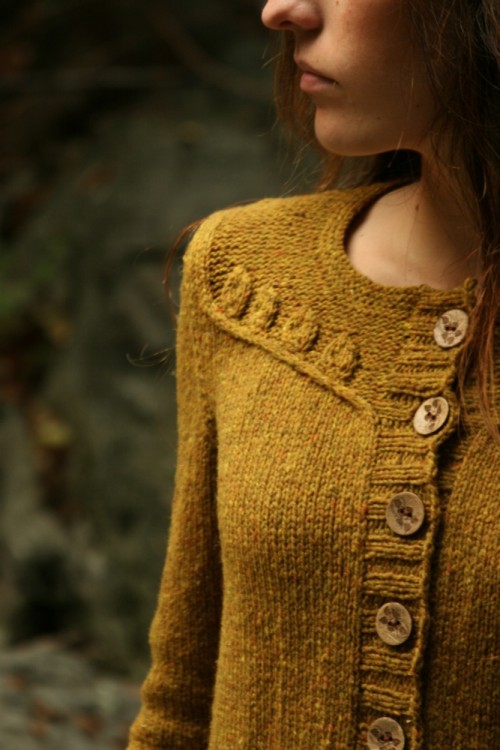 Continuons, avançons et ayons de beaux projets ! Par exemple la superbe veste « Brindilles », créée par Alana Dakos et initialement publiée dans le premier livre Botanical Knits.
I am publishing the pattern in French for Twigs and Willows, designed by Alana Dakos. The pattern in English is available in the book Botanical Knits, that can be purchased directly from the designer.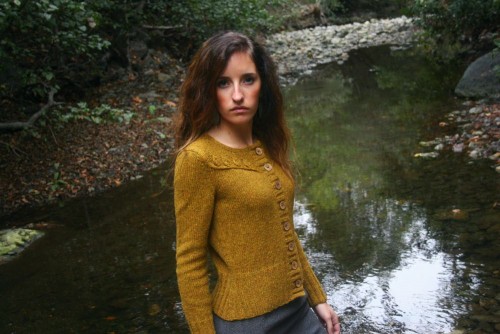 Une forme classique (ajustée si vous choisissez une taille proche de votre tour de poitrine) et le détail qui change tout – les branches qui encadrent l'encolure.