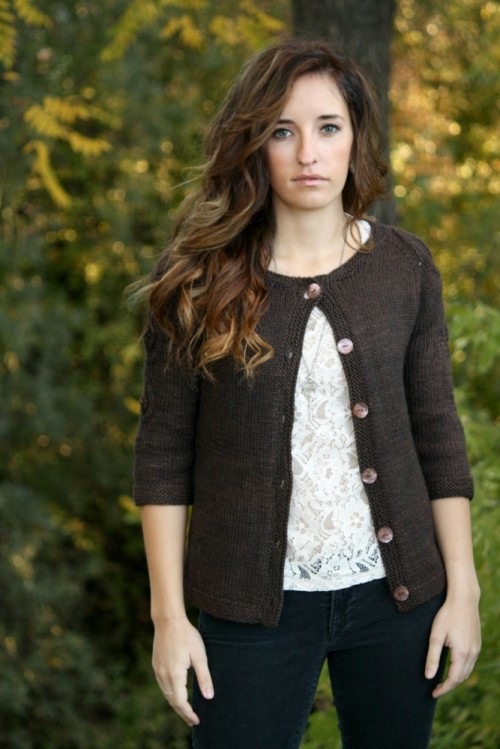 Suite des publications des modèles du premier livre Botanical Knits en français, sous forme de fiches individuelles: aujourd'hui, la superbe veste Vigne vierge.
I am publishing the pattern in French for Entangled Vines, designed by Alana Dakos. The pattern in English is available in the book Botanical Knits, that can be purchased directly from the designer.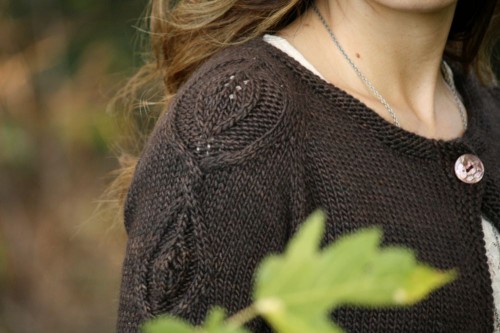 Une veste simple à la base, mais avec cette jolie torsade aux feuilles aux manches. Tricotée du haut vers le bas en une seule pièce, sur des aiguilles de 5 mm, c'est un projet rapide pour un résultat splendide.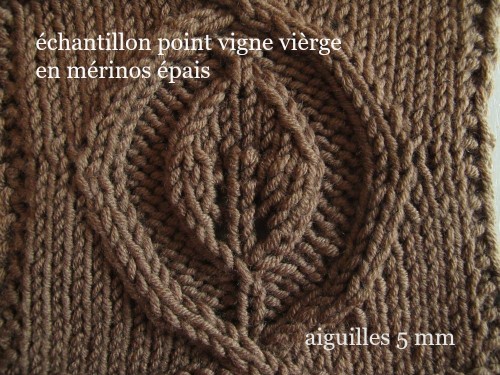 Le mérinos épais dans ma boutique est un excellent choix pour réaliser Vigne vierge. C'est un fil 100 % laine, vraiment très doux.