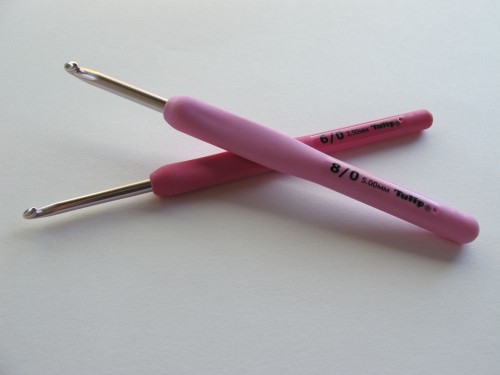 Trop, trop contente de pouvoir enfin vous proposer LES crochets ergonomiques par excellence (en tout cas à mon avis) : les Etimo Rose de Tulip, une entreprise japonaise.
So, so happy to be able at last to offer the most excellent ergonomic crochet hooks (at least in my opinion): Etimo Rose hooks from Tulip, a Japanese company.
Parmi tous les crochets à manche spécial que j'ai pu essayer, ce sont mes préférés. Je trouve qu'ils apportent un confort inégalable. Pourquoi ne pas essayer vous-même ?
Among all the hooks with special grips that I have tried, these are the ones I prefer. I find that they are extremely comfortable to work with. Why not try yourself?
Plus d'informations dans la boutique.