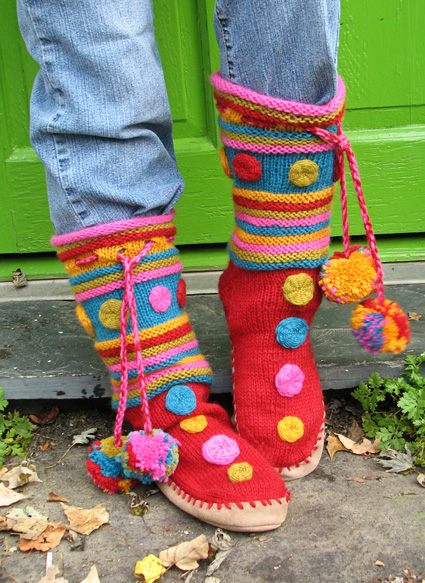 (Photo de Knitty – Photo from Knitty)
J'aime beaucoup les créations de Kristin Nicholas – très colorées, et souvent avec une utilisation astucieuse et réussie de la broderie pour mettre encore plus en valeur le tricot.
I love Kristin Nicholas designs – they are very colourful, and she often uses embroidery in a smart and successful way to enhance the knitted fabric.
Sur son blog, vous trouverez désormais des tutoriels en vidéo pour apprendre les techniques qu'elle utilise pour broder sur du tricot. En anglais, bien sûr, mais les vidéos « parlent » bien sans traduction.
On her blog you can find interesting video tutorials, showing the techniques she uses to embroider on knitting.
J'ai l'aiguille à broder qui me démange…
My embroidery needles are itching…