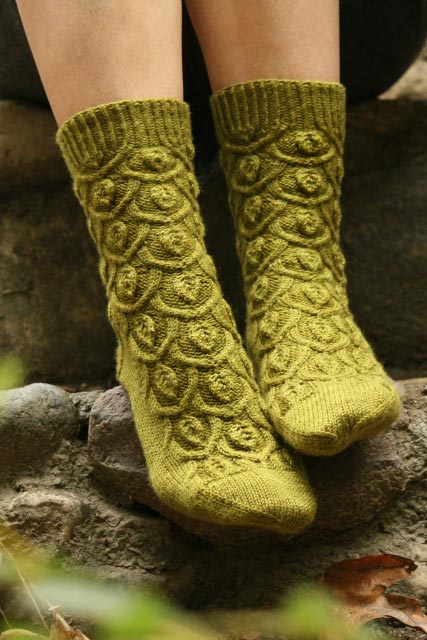 Vous ne pensez qu'à vos vacances, à la plage, au lin et au coton ? Et bien, de mon côté, je suis très prévoyante, et je vous propose déjà des accessoires pour la rentrée, voire pour les soirées fraîches en bord de mer ou sous la tente au camping.
En effet, les accessoires du premier livre Botanical Knits vont arriver sous forme de fiches individuelles en français dans la boutique. Pour ouvrir le défilé, voici les chaussettes Lierre !
I'm publishing the French version of Alana Dakos' beautiful design Ivy Trellis Socks as an individual pattern. The English version is available directly from the designer.