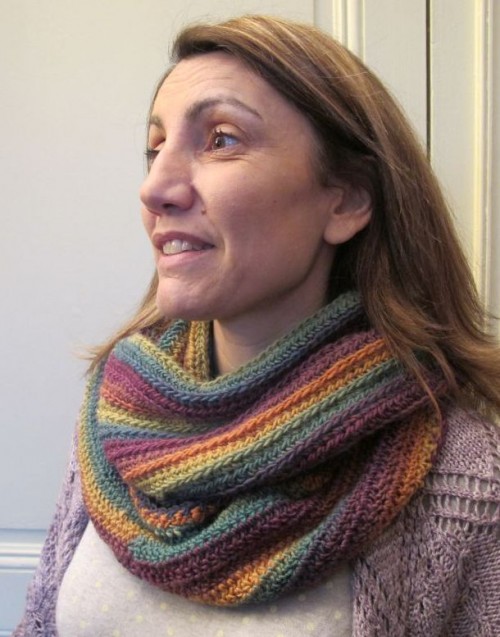 Véronique Chermette, alias Barjolaine, est de retour dans ma boutique avec un snood très douillet, plein de couleurs : 5 rectangles !
French blogger and designer Barjolaine is back with a new pattern in my shop – a very colourful and cozy cowl/snood named 5 rectangles.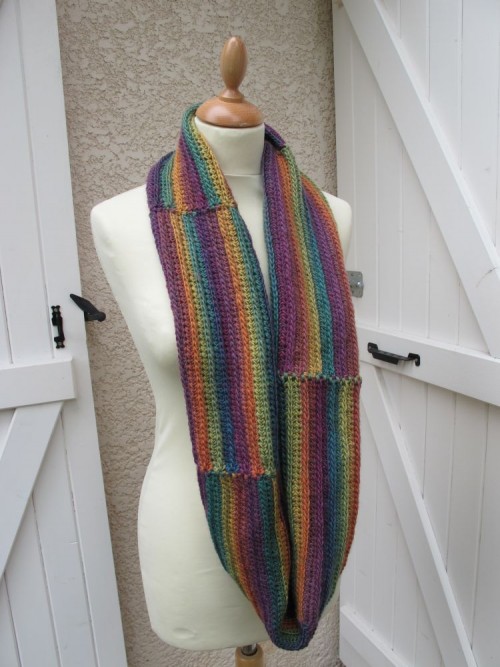 Une construction modulaire, un point texturé simple qui fait beaucoup d'effet, un fil doux et coloré … Que demander de plus ?
A modular construction, a simple and beautiful textured stitch pattern, a soft multicoloured yarn… What else could you ask for?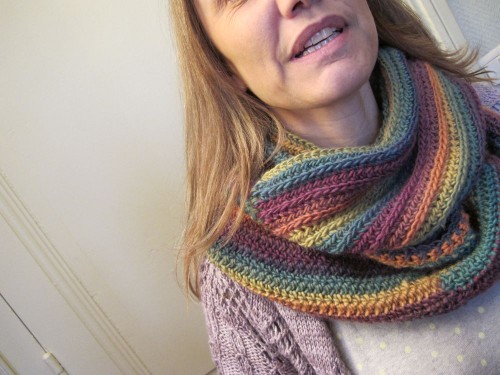 Et bien, pourquoi pas une petite promotion pour fêter la sortie du modèle ? Jusqu'au 7 février, pour l'achat simultané de la fiche 5 rectangles et 6 pelotes de Mochi Plus (la quantité nécessaire pour crocheter le snood), l'une des 6 pelotes vous est offerte !
Well why not a special offer to celebrate the publication of this design? Until February 7th, when you purchase at the same time the pattern 5 rectangles and 6 balls of Mochi Plus (the yarn needed to work the snood), one of the 6 balls is free!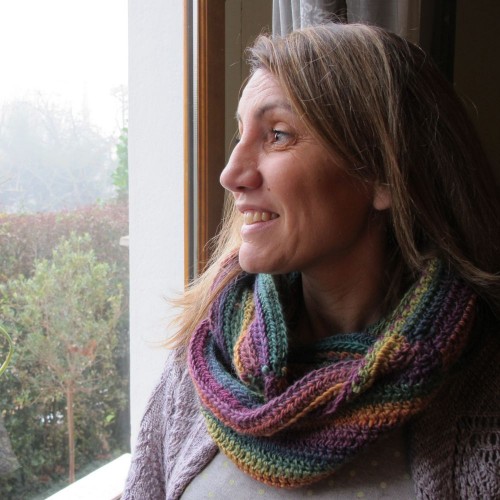 Merci à Véronique pour ce joli modèle, et merci à Stéfany pour avoir fait le mannequin !
Plus d'informations sur 5 rectangles dans la boutique.
Thanks to Véronique for the pretty design, and thanks to Stéfany for modelling!