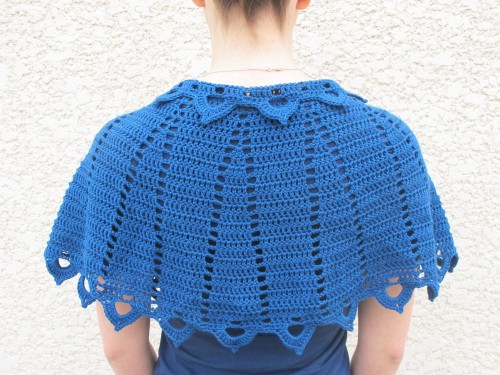 Entre l'accessoire et le vêtement, Capelette habillera vos épaules cet été  (voire toute l'année).
Between accessory and garment, Capelette will cover your shoulders this summer (and perhaps even all year round).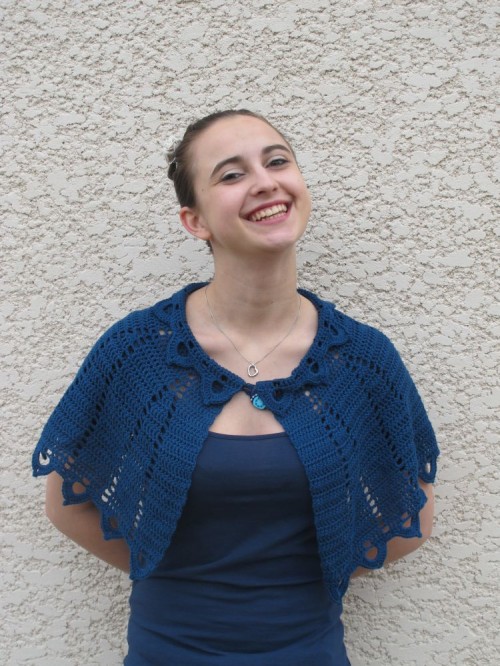 Une bordure avec des arcs en bas et sur le petit col, une fermeture avec un bouton … Capelette est à la fois joli et facile à vivre !
A border with arches at the bottom hem and on the little collar, a button closure… Capelette is both pretty and easy-going!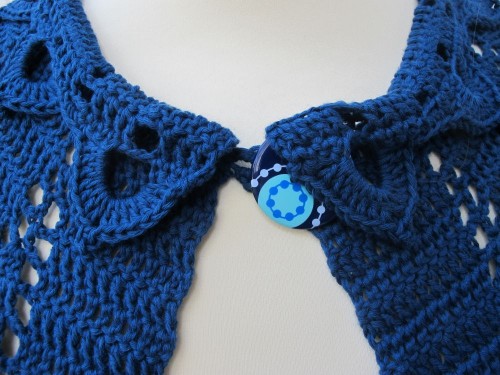 J'ai conçu ce petit chauffe-épaule pour mettre en valeur mon tout nouveau fil coton bio, disponible en neuf coloris :
I designed this capelet to show off my brand new organic cotton yarn, available in nine colours: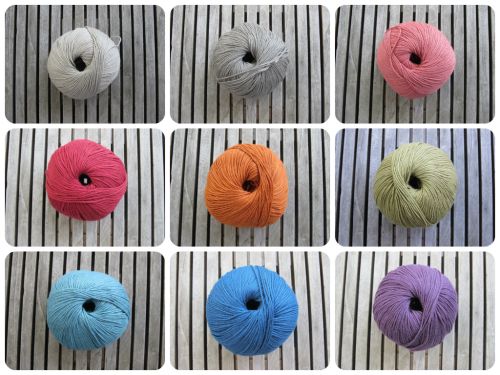 Je suis totalement amoureuse de ce fil, de sa douceur, de ses couleurs et de son « éclat mat ».
I'm completely in love with this yarn, its softness, its colours and its « matt shine ».
Si vous êtes en région lyonnaise, vous pourrez venir toucher et regarder le fil coton bio et essayer Capelette ce weekend. Sinon, pourquoi pas me demander un nuancier en m'envoyant un mail ?
If you are in or near Lyon (France), you can see and touch the organic cotton and try on Capelette this weekend. If not, why don't you request a shade card via e-mail?
Et si vous voulez faire une Capelette pour l'hiver, pensez à l'alpaga fin et au mérinos fin !
And if you want to make a Capelette for chillier days, try fingering weight alpaca or merino!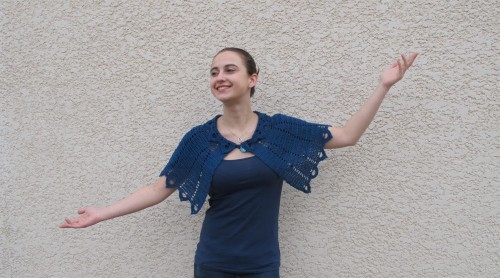 Plus d'informations dans la boutique.