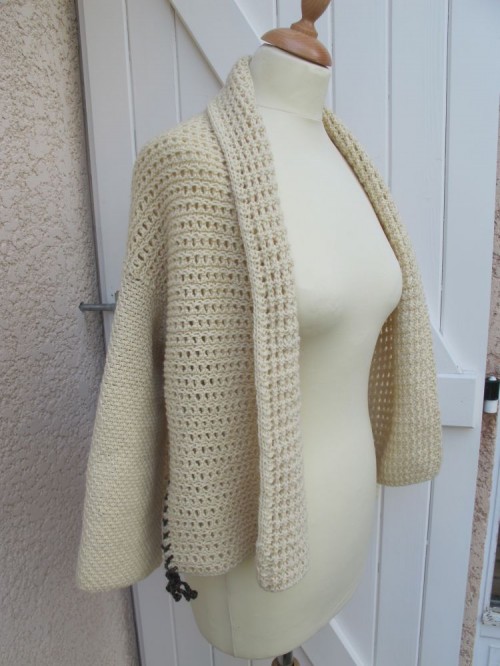 Fatiguée le matin ? Difficile de mettre vos vêtements dans le bon sens en buvant votre café d'une main, vous habillant de l'autre et vous coiffant de la troisième ? Nathalie Mainsant a la solution pour vous, avec sa veste OXIXO !
Are you tired in the morning? Do you find it hard to put on your clothes correctly while you drink your coffee with one hand, dress with the other and do your hair with the third? Nathalie Mainsant has the solution for you, with her jacket design OXIXO!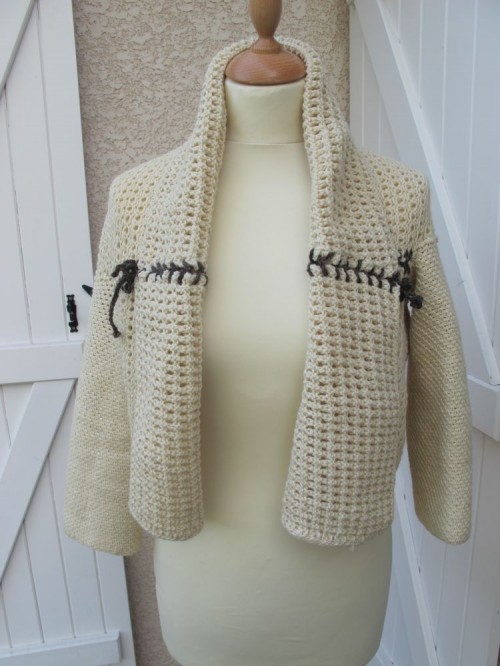 OXIXO est une veste qui peut se mettre sur l'envers ou sur l'endroit, et tournée dans deux sens. Elle sera plus ou moins longue, avec un col plus ou moins large, mais elle vous habillera toujours correctement !
OXIXO can be worn any side out and up or down. It will be more or less long, with a collar more or less wide, but you will always look great!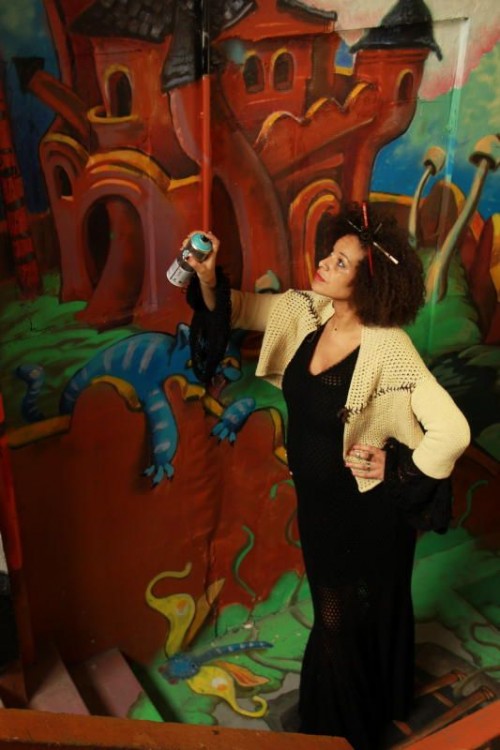 Avec son corps au tricot et ses manches au crochet, OXIXO a été publiée pour la première fois dans le Calendrier 2014 de la Fraction Armée Révolutionnaire du Tricot (épuisé – le calendrier, pas les FART).
With its knitted body and crocheted sleeves, OXIXO was one of the projects first published in the Fraction Armée Révolutionnaire's 2014 calendar (out of print).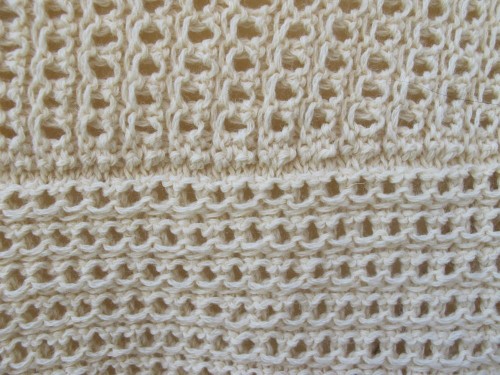 Pour une OXIXO toute en couleurs, consultez la version de Claitte sur Ravelry !
Plus d'informations dans la boutique.
To see a brightly coloured OXIXO, check out Claitte's version on Ravelry!