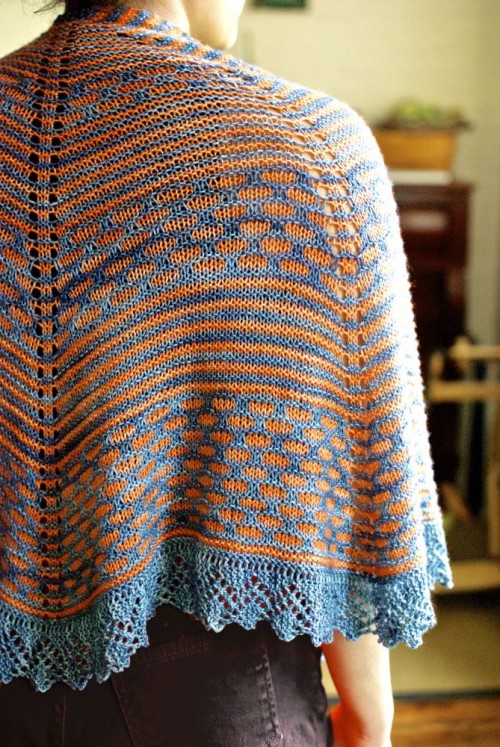 Voici un nouveau modèle au tricot de Kirsten Kapur en traduction française : le châle Bond Street.
I'm publishing the French translation of Kirsten Kapur's shawl design Bond Street. The English pattern is available directly from the designer.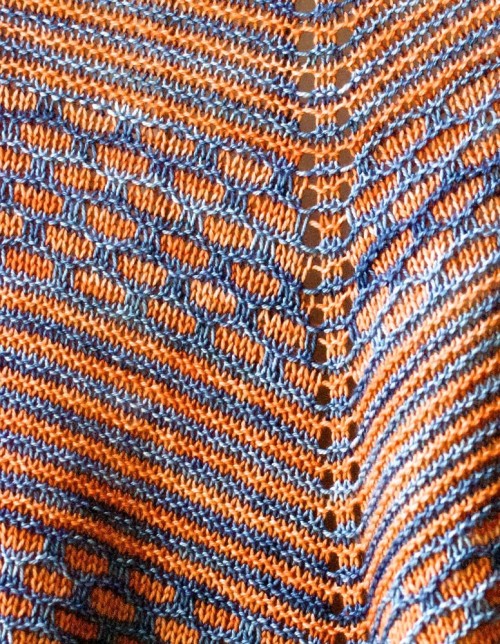 Tricoté en deux fils, ce châle est un jeu sur de simples rayures et des mailles glissées, permettant d'obtenir un dessin graphique bicolore (presque) sans effort.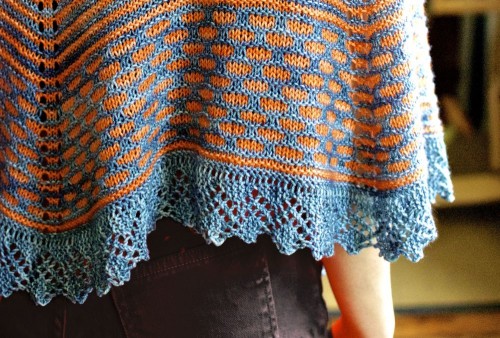 Je le verrais bien en mérinos fin et Mini Mochi !