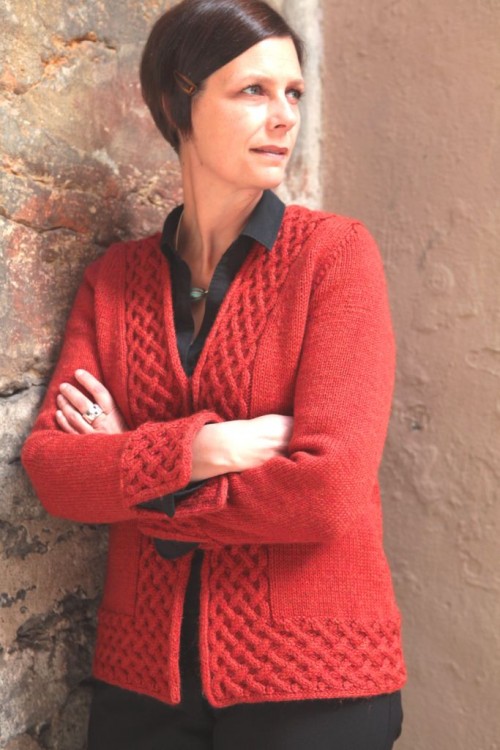 Je vous présente Louise Labé, une veste tricotée superbe créée par la très talentueuse Sarah Mombert.
Let me introduce Louise Labé, a beautiful knitted cardigan designed by the very talented Sarah Mombert.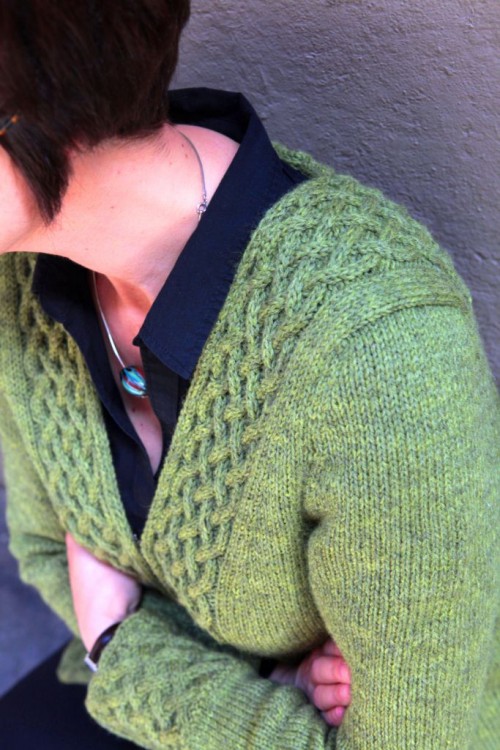 Tous les bords du vêtement sont soulignés par une magnifique bordure de torsades (expliquée sous forme de grille).
All the openings of the garment are underlined by a gorgeous cabled border (explained in chart form only).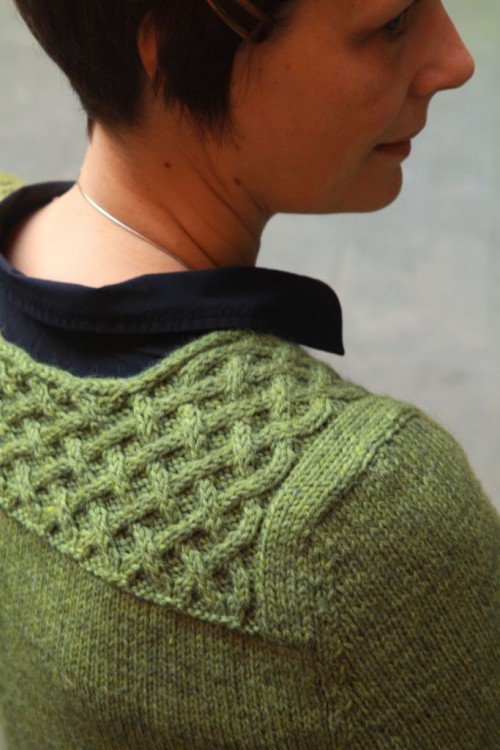 Un détail tout en finesse : l'empiècement qui se tricote dans le prolongement des bordures devant, en descendant vers les mailles du dos auxquelles il est finalement assemblé. Une finition impeccable, sans couture sur l'épaule.
A sophisticated detail: the yoke, knitted from the front borders, goes around the shoulder and down to meet the back stitches for assembly. The result is impeccable, without any disrupting seams on the shoulder.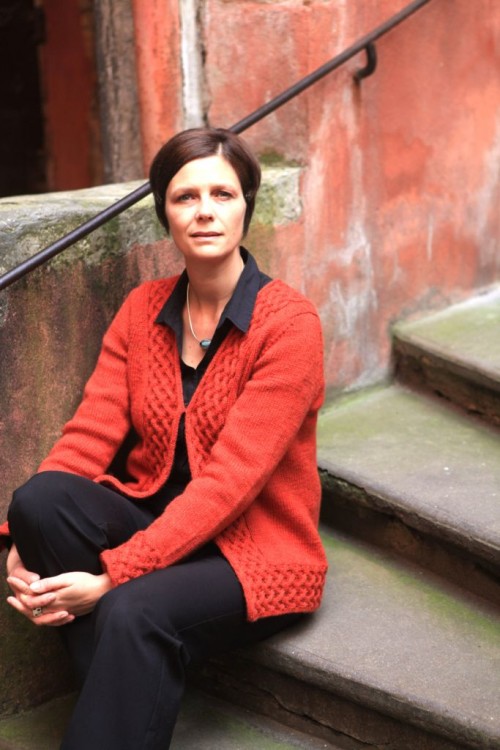 À tricoter en mérinos moyen (ou dans le fil de votre choix, bien sûr).
Plus d'informations dans la boutique.
To be knitted in DK weight merino (or the yarn of your choice, of course).