Les idées cadeau du jour ne sont pas des projets à réaliser avant le 25, mais de l'inspiration à offrir à une personne passionnée de dentelles fines.
Today's gift ideas are not projects to complete before the 25th, but inspiration to give to someone who loves fine lace knitting.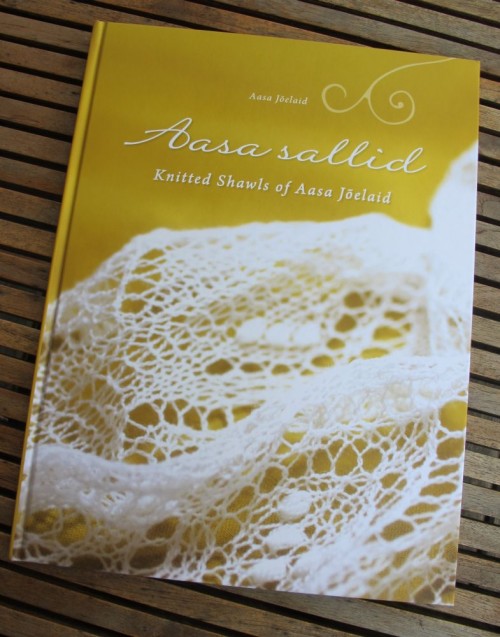 Peut-être un livre rempli de points originaux, dérivés de la dentelle estonienne traditionnelle ? Je vous propose le livre Knitted Shawls of Aasa Joelaid, livré avec une clé des symboles des grilles en français.
Perhaps a book full of original stitch patterns, based on traditional Estonian knitted lace? I suggest the book Knitted Shawls of Aasa Joelaid.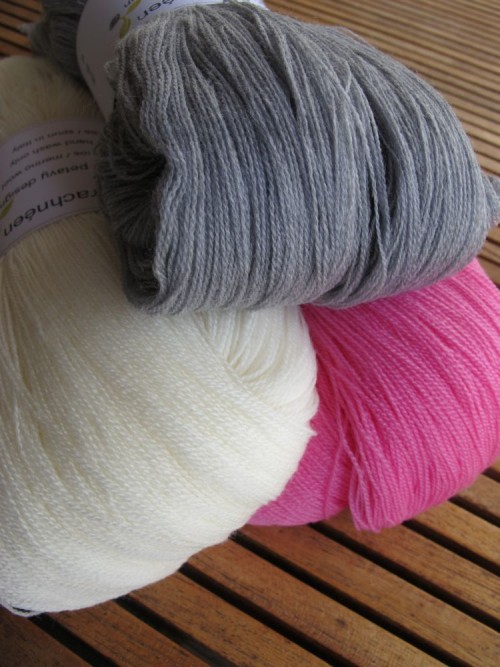 Ou un magnifique écheveau de mérinos ultrafin, avec le meilleur rapport métrage/prix de la boutique ? Je veux parler du fil dentelle arachnéen (« cobweb ») avec ses 1500 mètres aux 100 g.
Or a superb skein of extra-fine merino yarn, with the best possible yardage/price ratio? I'm thinking of the cobweb merino yarn, at 1500 meters per 100 g skein.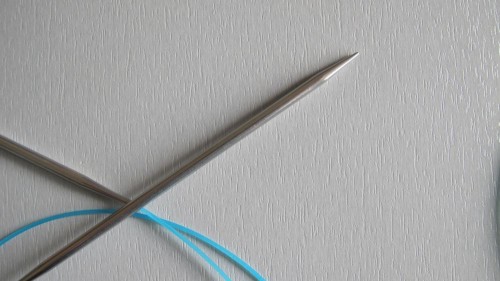 Ce fil ultra-fin se travaille très bien avec des aiguilles de 3 mm pour un résultat très vaporeux. Mais pour les amateurs de tricot d'une très grande finesse, sachez que la gamme d'aiguilles circulaires Hiya Hiya « classiques » démarre à 0,7 mm.
This ultra light yarn works well on 3 mm needles for a very light fabric. But for those who would like to experiment with extra-fine knitting, it's good to know that the « classic » range of Hiya Hiya circular needles starts at 0.7 mm.