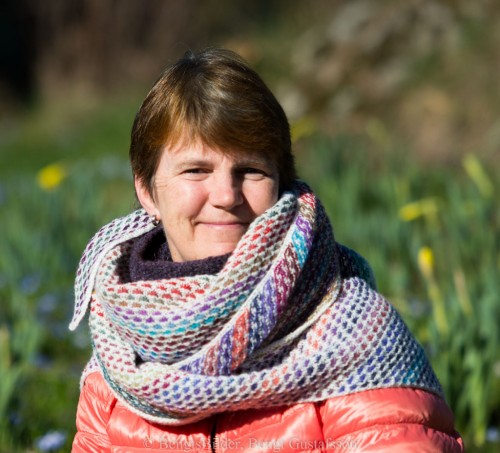 Dans le châle Vanja, la créatrice suédoise Maria Gustafsson joue avec un point traditionnel estonien, pour le transformer en motif bicolore.
I am publishing the French translation of Maria Gustafsson's pattern Vanja. This pattern is currently not available in English.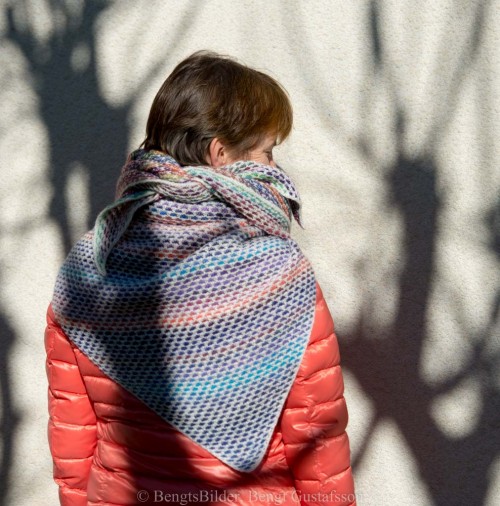 Malgré les apparences, il ne s'agit donc pas d'un point de jacquard, mais bien d'un motif bicolore tricoté en rayures.
Le point Bellis tricoté selon les instructions de Maria prend l'aspect d'un semis de petites fleurs multicolores sur fond uni.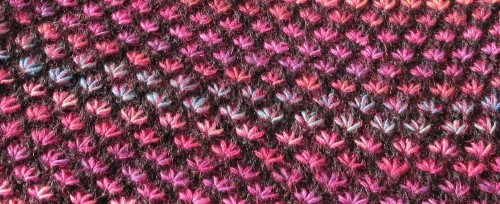 Vous pouvez tricoter Vanja en mérinos fin pour le fond et Mini Mochi pour le motif.