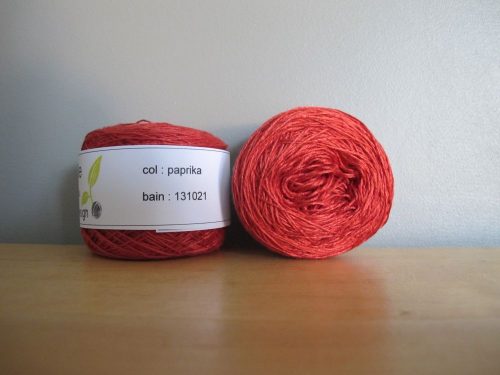 Juste un petit mot pour vous dire que j'ai actuellement une petite quantité de bambou dentelle dans le joli coloris paprika dans la boutique. Profitez-en !
Just a note to let you know that I currently have a small quantity of laceweight bamboo in the lovely chilli colour in the shop.  Enjoy !
Note to English-speaking customers: due to a bug in the Paypal module in my shop, please place your orders via email – I will send you a Paypal invoice. I'm working to solve this issue.