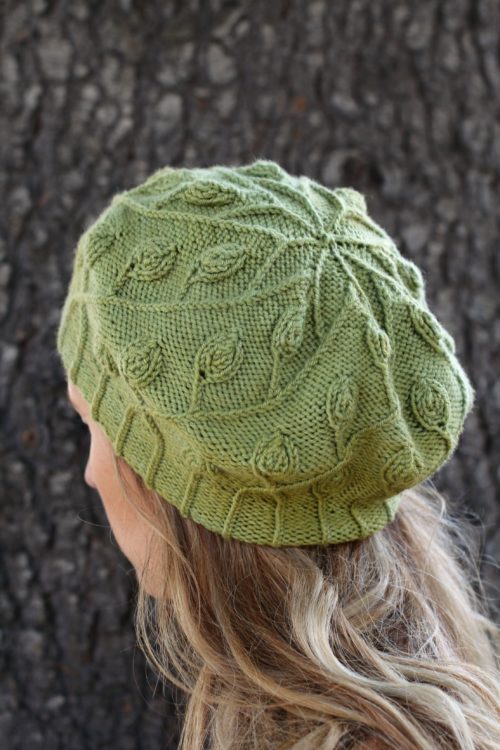 On est officiellement en automne – c'est la saison parfaite pour tricoter ce nouveau modèle d'Alana Dakos, le béret Prendre racine !
I'm publishing the French version of Alana Dakos' lovely beret pattern, Taking Root. The English version is available directly from the designer.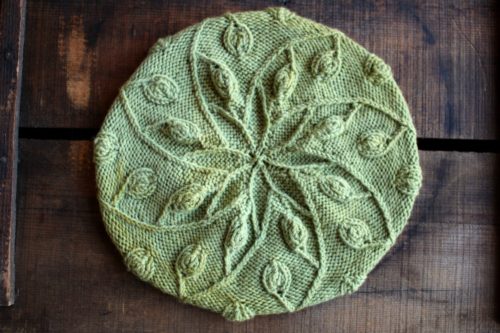 Ce béret est un petit bijou tricoté : les tiges qui portent les feuilles imaginées par Alana prennent racine (justement !) dans le côtes de la bordure, et s'intègrent parfaitement dans les diminutions du haut.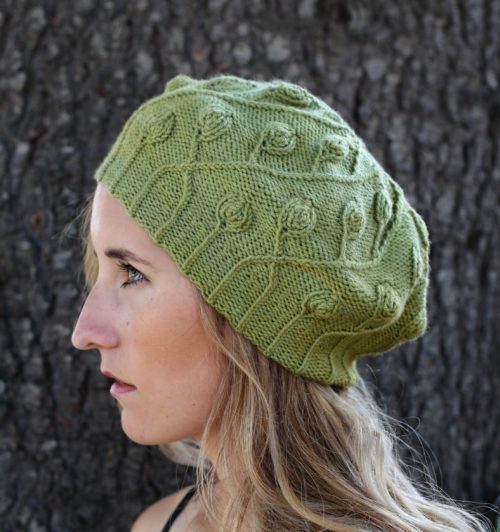 Je pense qu'un fil de mérinos fin et un fil de bambou dentelle, tricotés ensemble, seront juste parfaits pour ce modèle – le test est en cours, je vous tiens au courant ! Il vous faudra en tout cas un fil qui vous donne un échantillon de 22 m aux 10 cm en jersey, tricoté en tours.
Retrouvez Prendre racine dans la boutique.
Enregistrer