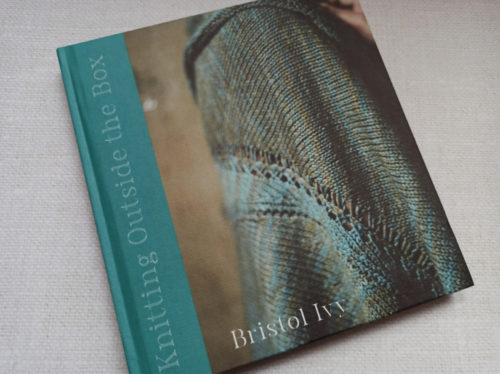 Knitting Outside the Box par Bristol Ivy est un livre exceptionnel. Il ne contient pas seulement 15 magnifiques modèles (vous pouvez les voir ici sur Ravelry, ou ici sur le site de la créatrice), mais ici, Bristol partage son processus créatif avec le lecteur.
À travers des exercices de créativité, des approfondissements techniques et des points originaux, elle vous donne envie de créer vos propres modèles personnalisés, en dépassant les formes basiques et les approches simples.
Attention, ce livre est en langue anglaise, sans traduction française.
Il me reste seulement quelques exemplaires, que je vous propose à un prix très réduit, valable uniquement dans la limite des stocks disponibles.
Retrouvez Knitting Outside the Box par Bristol Ivy en cliquant ici.