2ème modèle publié en février 2011 : le superbe châle au crochet Victoria, créé par EclatDuSoleil :
Second pattern published in February 2011 : the gorgeous crocheted shawl Victoria, designed by EclatDuSoleil: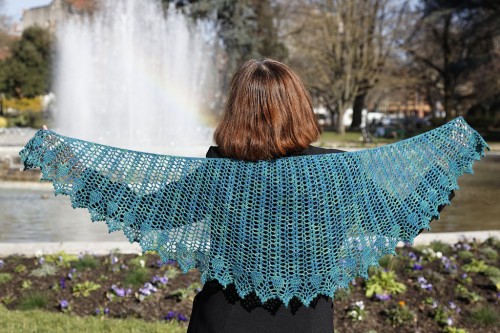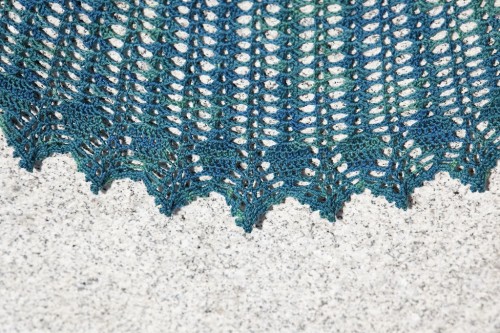 C'était l'un des tout premiers châles crochetés en forme de demi-lune, et il se crochète et se porte avec autant de plaisir qu'il y a cinq ans.
It was one of the very first crocheted shawls shaped as a crescent, and it's just as pleasant to make and wear today.
Si je devais crocheter Victoria aujourd'hui, je choisirais du mérinos fin, ou l'un des coloris « fondus » de la Mini Mochi, comme Seaview, pour un châle lumineux de printemps, ou Drama, pour une pièce plus … « dramatique » ! Dans tous les cas, avec un fil de cette grosseur, il m'en faudrait 3 pelotes.
If I were to crochet Victoria today, I'd choose my fingering weight merino, or one of the more tonal Mini Mochi colourways, as Seaview, for a luminous spring shawl, or Drama, for a more… « dramatic » accessory! In any case, with a fingering weight yarn as these two, I'd need 3 balls.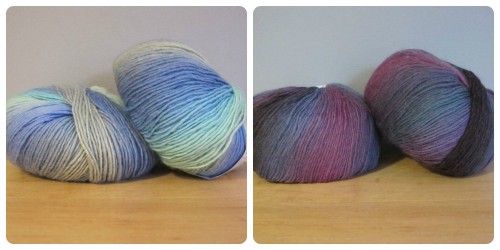 Ou alors, je tenterais une version en duvet de yak (parce que j'adore vraiment cette matière, et ce serait une nouvelle occasion de porter cette douceur autour du cou …). Je ne changerais pas le numéro du crochet, pour un résultat vraiment aérien. Il m'en faudrait 4 pelotes.
Or I'd try a version in yak down (because I really love this fibre, and it would be new occasion to wear it around my neck…). I wouldn't change hook size, to get a really lightweigt shawl. I would need 4 balls.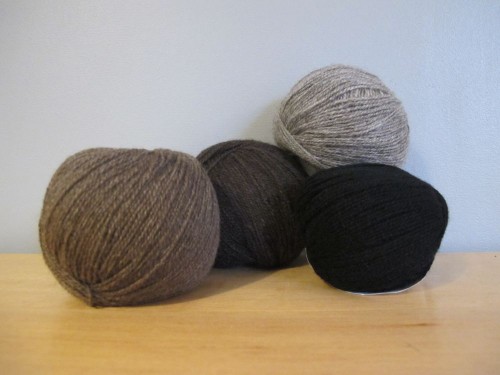 La fiche de Victoria dans la boutique.
Le mérinos fin dans la boutique.
Fingering weight merino in the shop.
La Mini Mochi dans la boutique.
Le duvet de yak dans la boutique.