Que faisiez-vous en février 2011 ? Si vous avez un blog, ce n'est pas si difficile de savoir … Pour ma part, en février 2011, j'ai publié plusieurs modèles qui sont toujours d'actualité. Je voulais vous les présenter de nouveau – peut-être qu'en cinq ans, vous les avez un peu oubliés …
What were you doing in February 2011? If you have a blog, it's not so hard to find out… As for me, in February 2011, I published several patterns that are all as good as new. I would like to show them to you again – perhaps in the past five years, you have forgotten about them…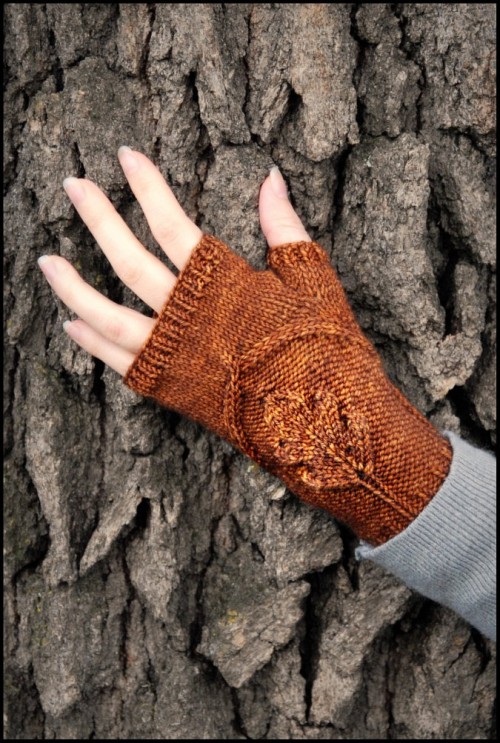 1er modèle : les mitaines tricotées Feuilles de chêne, une création d'Alana Dakos. La fiche des mitaines est toujours disponible dans la boutique.
1st pattern in the mini series: the knitted fingerless mittens Oak Grove by Alana Dakos – published in French only in my shop, but available in English on Ravelry.
Si je devais tricoter une paire de ces mitaines aujourd'hui, je pense que j'utiliserai un écheveau du sublime fil Heb Merino Fine. Pourquoi pas dans le coloris Norfolk Wood ?
If I were to knit a pair of these mittens today, I would use a skein of the superb yarn Heb Merino Fine. Why not in the Norfolk Wood colour?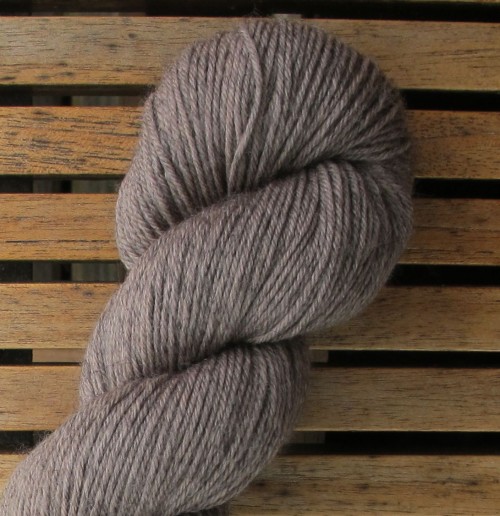 Fiche des mitaines Feuilles de Chêne dans la boutique.