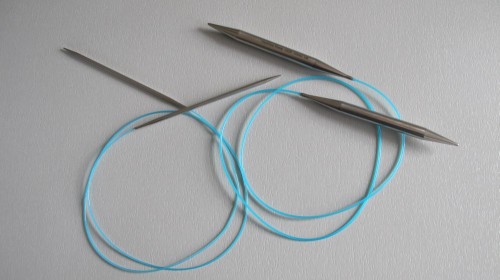 Pour les amateurs d'aiguilles métalliques reliés par un câble très, très souple, je propose désormais les aiguilles circulaires de la marque Hiya Hiya.
For those of you who like to knit with metal needles joined with a very, very flexible cable, I now offer Hiya Hiya's circular needles in my shop.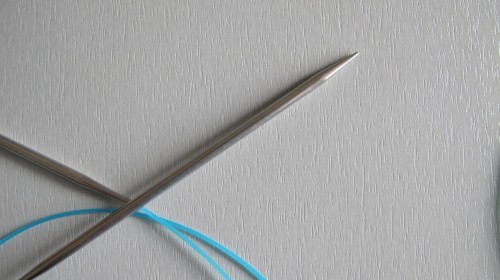 Il y a deux sortes : des pointes « classiques », dans les petites tailles (pour ne pas se piquer les doigts), et des pointes « pointues », dans les plus grandes mailles (pour travailler avec précision et attraper les mailles facilement, notamment quand on tricote des points ajourés).
There are two varieties: « normal » tips, in smaller sizes (so as not to prick your ringers), and « sharp » tips, in larger sizes (so as to work with precision and catch your stitches easily, especially when knitting lace).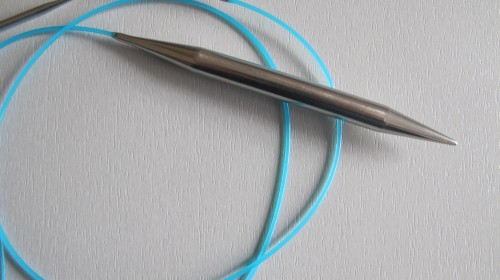 Plus d'informations dans la boutique !