L'année dernière, pour la Saint-Valentin, je vous ai proposé un petit cœur rembourré. Cette année, c'est une écharpe sur le thème des cœurs.
Last year, for Valentine's day, I showed you how to make my little 3-D heart. This year, it's a heart-themed scarf.
Förra året på Alla hjärtans dag publicerade jag en beskrivning på ett litet fyllt hjärta. I år är det en hjärtlig halsduk.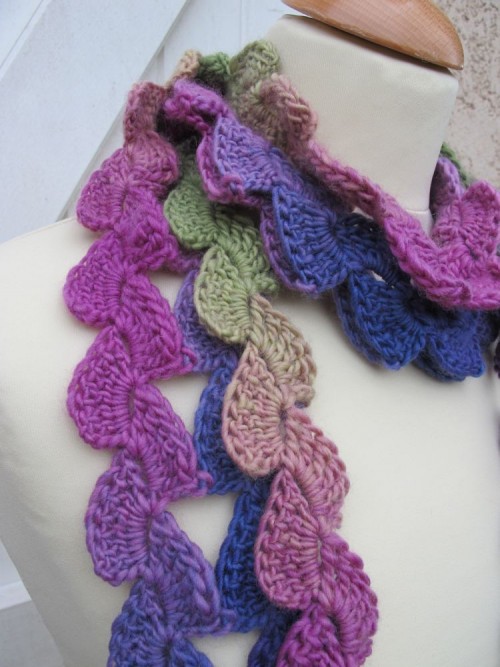 Ce sont bien les cœurs que j'ai commencé au mois de janvier, juste un peu plus nombreux. Je suis en train d'en crocheter des plus petits, je vous montrerai quand ce sera fini.
It's the very hearts I started working on in January, during the terrible days in Paris, just in a larger number. I am now working on smaller hearts. I will show you when I've finished.
Det är samma hjärtan som jag började virka på i januari, under de fruktansvärda dagarna i Paris, bara några fler. Just nu håller jag på att virka mindre hjärtan. Dem får ni se när jag blir färdig.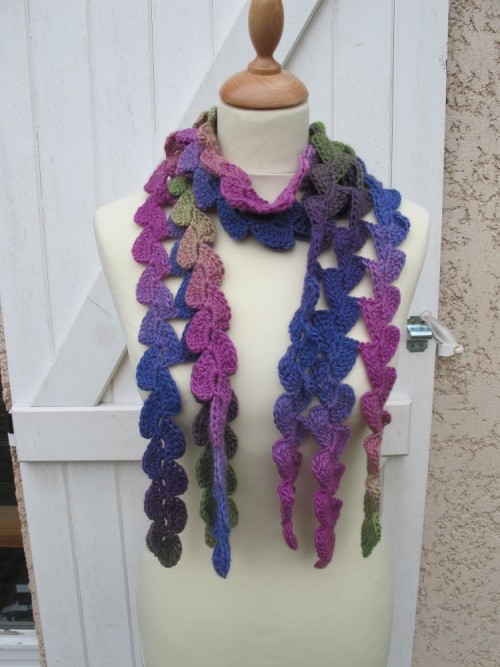 Vous trouverez la petite fiche ici. Profitez de votre journée, et n'oubliez pas de dire aux gens que vous aimez que, justement, vous les aimez !
You will find the little pattern here. Have a wonderful day, and don't forget to tell the people you love that, yes, you love them!
Det finns ett litet mönster här. Ha en underbar dag, och glöm inte bort att tala om för dem du älskar att, just det, du älskar dem!