Newsletter September 2011: Linked double crochetsNews:The first pattern published in my shop after my vacation was a design by EclatDuSoleil: Scottish Island. (Can you believe that Hélène is working full-time and only has weekends and evenings to design shawls? I'm amazed by her productivity!)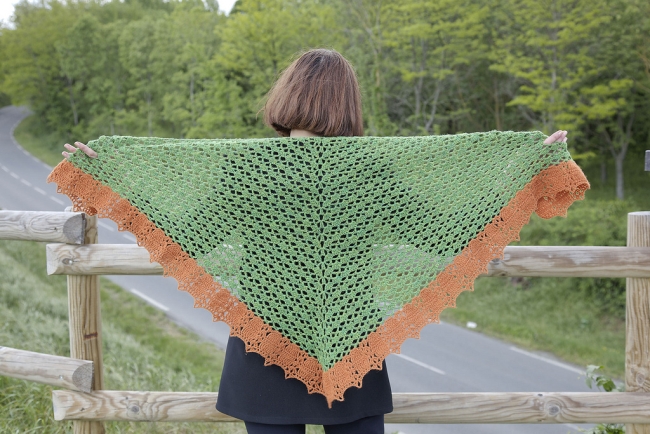 This is yet another well-explained pattern with step-by-step photos. Scottish Island is easy to crochet, and you can play with yarn and colour between the center part and the contrasting border.More information in the shop.A very good yarn option for Scottish Island is my new alpaca fingering weight yarn.
It's available in ten beautiful colours. Honestly, they all combine very well! This alpaca comes from a new provider, and I import it directly from the mill in South America. It's very soft, and a little less expensive than the one I used before in my kits.This yarn is, of course, suitable for any project designed for fingering weight yarn. Alpaca drapes beautifully and makes wonderful shawls. However, it's not very elastic, so you might want to find another option to make things that need to have and maintain some negative ease (e.g. socks). You can see all the colours up close in the shop.For the knitters among you, I am proud to present a unique pattern: Olivia Ferrand's knitted and felted Mandarine bag.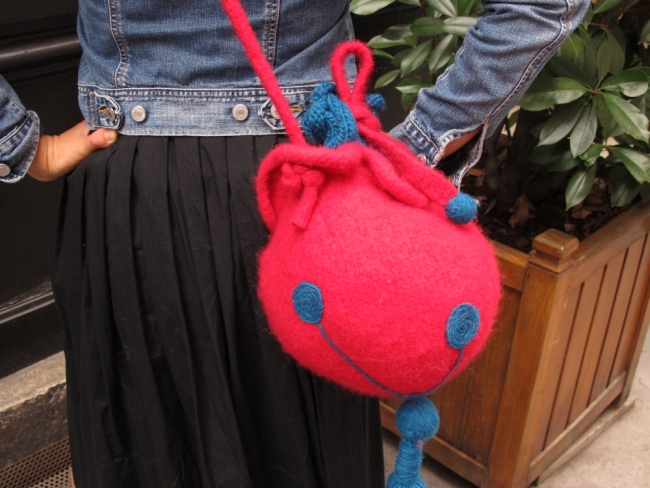 This is a gorgeous bag, and quite practical too, with its drawstring closure. The basic shape of the bag is knitted and felted. Decorations are added with a felting needle. Everything is described in detail in the pattern, including the beautiful tassel that finishes off the bag at the bottom.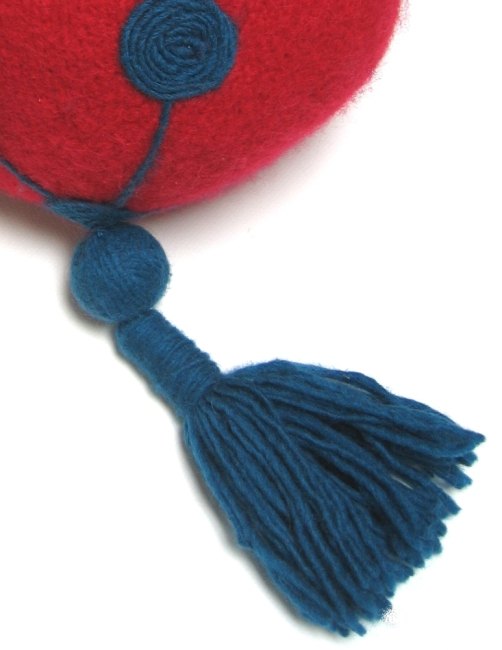 You will find more information about the Mandarine bag pattern in the shop. Mandarine is also available as a kit.September marks the beginning of autumn, even though it's hardly noticeable yet here in France – we are having the loveliest weather! In any case, it's the time to add new colours to the different yarn selections.In the linen laceweight, which I claim is also suitable for colder weather, there is now a beautiful navy colour and a brilliant red.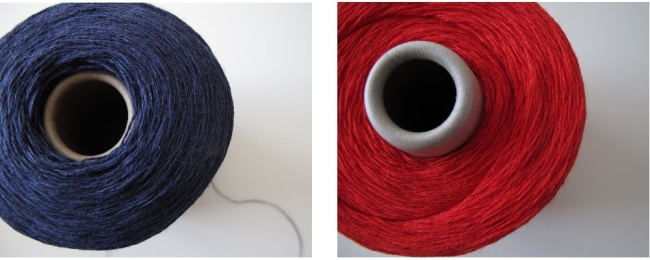 And in the Mochi Plus selection I've added two vibrant, warm colours: Brandied Apricots and Red Zone.

Linked double crochets:Cynalune sent me a message asking a question about the French term for linked double crochet. I was unable to help her, because even if I know this technique, I have never seen it described in French.Come to think of it, it's not that well known at all, even if there is a word for it in English. So I decided to explain it here.To do a linked double crochet, we need first to take a good look at the anatomy of a common double crochet stitch.Swirling around the dc is the first yarnover, done when you start executing the stitch.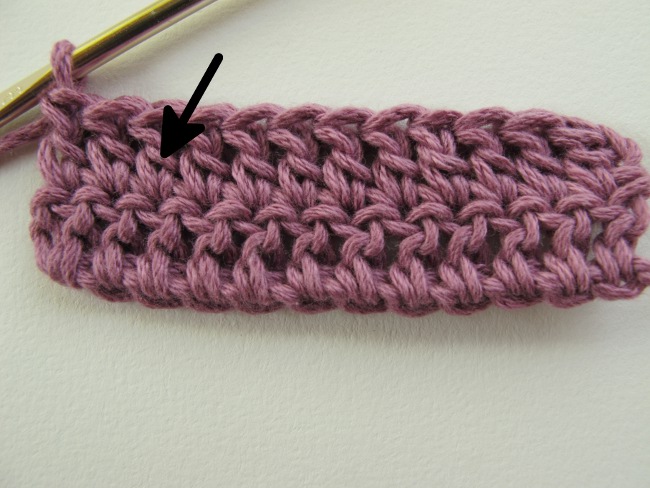 This is a crucial part when you work linked dc.Here, I have worked the first dc in the new row, where I intend to work a linked dc. Note that I start with 2 ch that don't count as a stitch. The first stitch in my row is a « real » dc. (This is something I do almost all the time – it avoids getting a hole at the beginning of the row.) The swirl in the dc is clearly visible.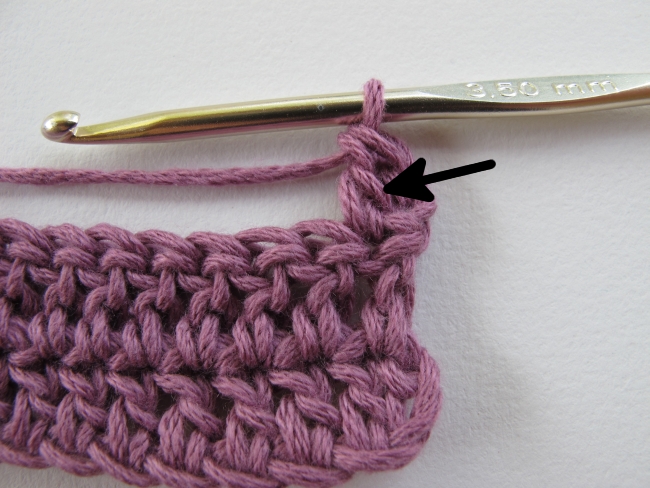 I start my linked dc not with the usual yarnover, but by putting my hook under this swirl, from top to bottom.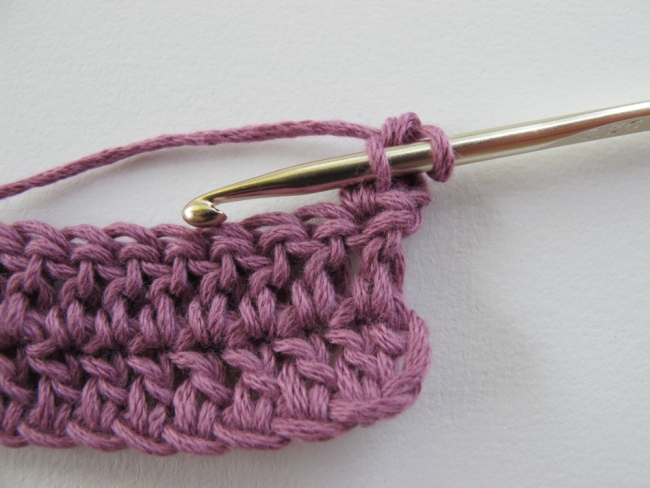 Yarn over and pull up a loop.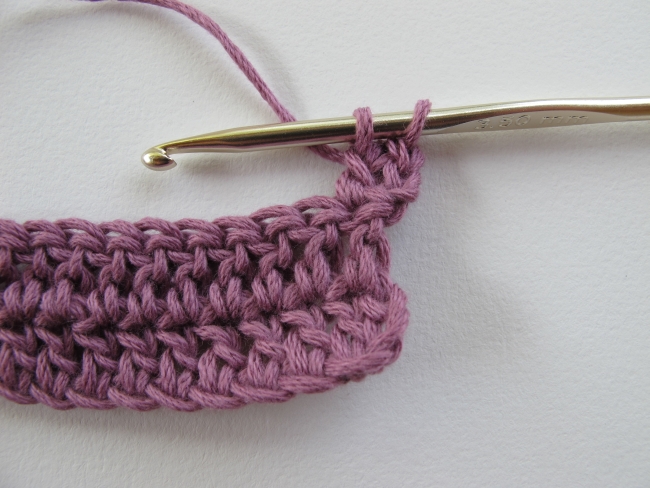 This loop replaces the first yarnover in the common dc. I now put my hook through the next stitch and pull up a loop.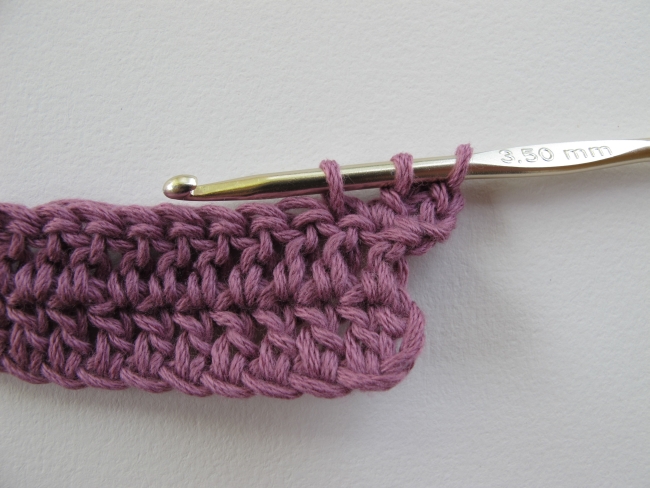 It looks a bit different than usual, but just as for any double crochet I now have three loops on my hook. I « yo and pull through » two at a time, just as for a regular dc.Yo and pull through two loops on the hook.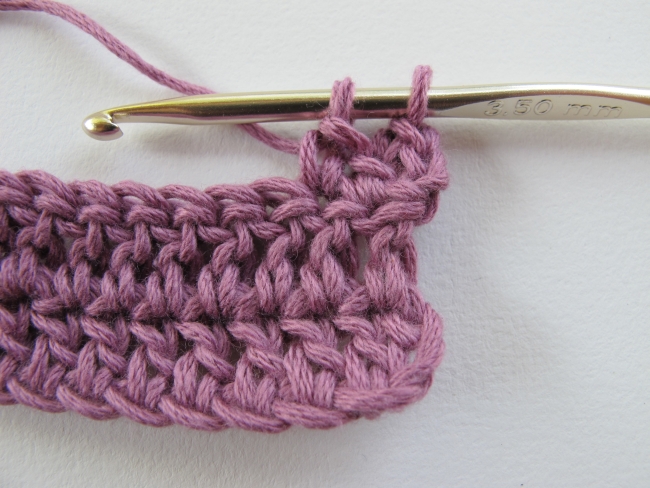 7Yo and pull through the remaining two loops on the hook – the first linked dc is finished.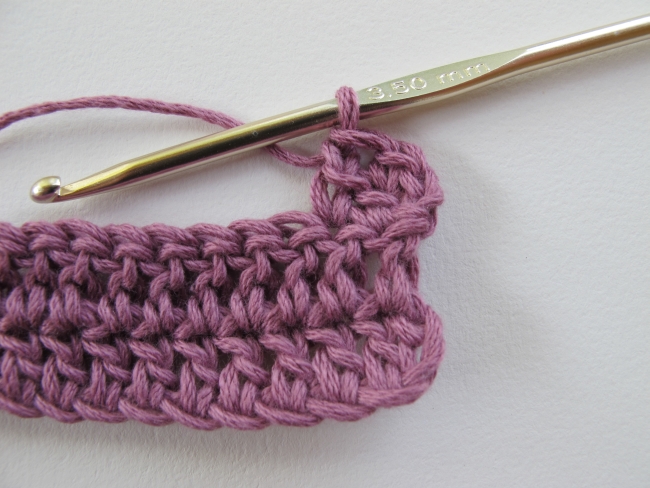 It looks a bit different from an ordinary dc, but it has the same height and the same basic construction. The swirl in this new stitch, where we will put the hook to make the next one, is clearly visible.
Here, I've completed the whole row of linked dc's. (And it looks as if I split the yarn in the swirl in a couple of stitches at the left.)I find the look of the linked stitches quite distinctive. But are there any other reasons why you might want to learn this stitch?Well, first of all, it's another technique in your knowledge base, and to me that's a sufficient reason in itself!Also, the linked dc creates a much denser fabric than the usual dc. You can see the difference in the swatch below, where the bottom four rows have been worked in common dc and the top four rows in linked dc.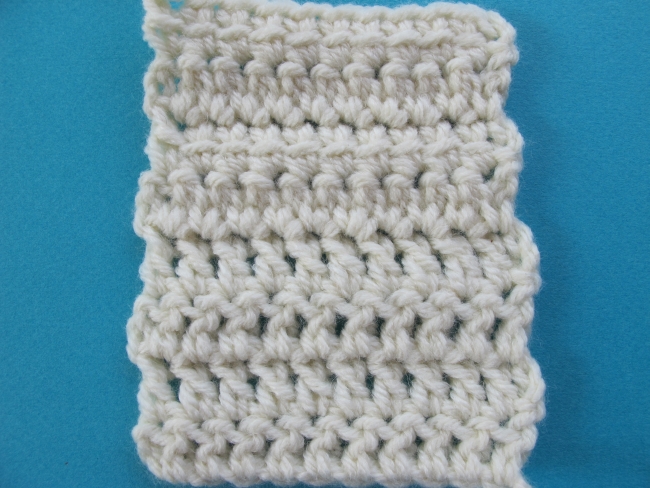 This might be very useful when you want to make things like hot pads, bags or even placemats. You could, of course, work these items in single crochet, but once you get the hang of the technique, the linked dc will make your work grow much faster.Remember, however, that linked dc will make your fabric narrower than the usual dc. So if your project needs to come out a specific size, you will need to swatch in linked dc to see how it works out.See you soon!