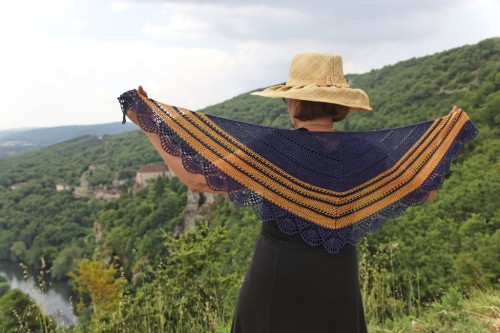 Sea and sun, la mer et le soleil, l'idée même des vacances concentrée dans ce petit châle léger et rapide à crocheter.
Sea and sun, the very idea of a summer vacation is condensed into this little light shawl that is quick to make.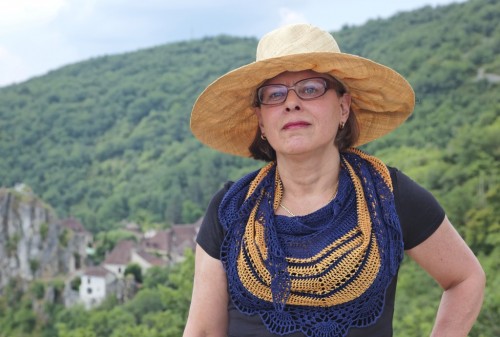 En bambou dentelle comme dans la photo, ou en lin dentelle pour changer, c'est un projet parfait pour des journées de repos – et un compagnon parfait pour les voyages. Il ne prendra pas beaucoup de place dans votre valise, mais il fera beaucoup d'effet sur vos épaules.
In laceweight bamboo, as in the pictures, or in laceweight linen for a change, it's a perfect project for a lazy day – and a perfect travel companion. It will hardly take up any space in your suitcase, but it will make a lot of difference draped over your shoulders.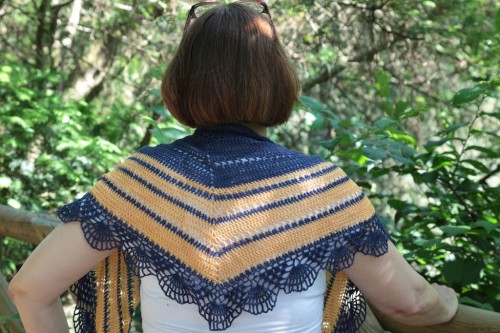 Sea and sun est une création d'EclatDuSoleil. Plus d'informations dans la boutique !
Sea and sun is a design by EclatDuSoleil. More information in the shop!