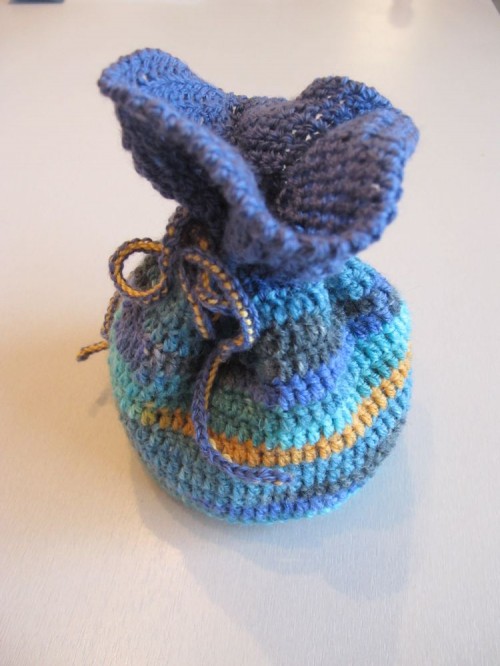 C'est extrêmement rare que mes enfants et mon mari reçoivent des cadeaux de Noël faits main. Mais cette année fût une exception (même si tout n'était pas fini le 25 au matin!).
It's very unusual for my children and husband to get handmade Christmas gifts. But this year was an exception (even if everything wasn't completely finished on Christmas morning!)
Tout le monde a donc reçu le 25 (ou juste après, le temps de finir …) une petite bourse comme sur la photo ci-dessus. Elle contenait …
Everyone received, on December 25 (or shortly after, when finished…) a small pouch like the one pictured above. It contained…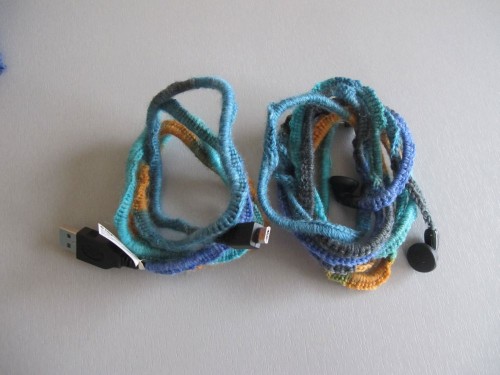 … des écouteurs et un câble de chargeur, dans des couleurs personnalisés assortis à la bourse. (Il y avait aussi une prise secteur).
… headphones and a charger cable, in personalized colours matching the pouch. (There was also a wall plug adapter).
Maintenant, chacune a son petit kit, et plus personne ne pourra prétendre qu'il ne savait pas à qui était les écouteurs qu'il a pris !
Now, everyone has their own little kit, and noone can pretend they didn't know whose headphones they took!