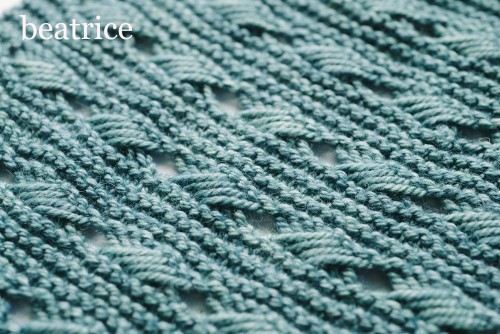 Quatrième et dernier thème du livre Madder Anthology, avec un point très original, Beatrice comprend les modèles suivants :
Beatrice is the fourth and last theme in the book Madder Anthology. The unusual stitch pattern can be found in the following designs: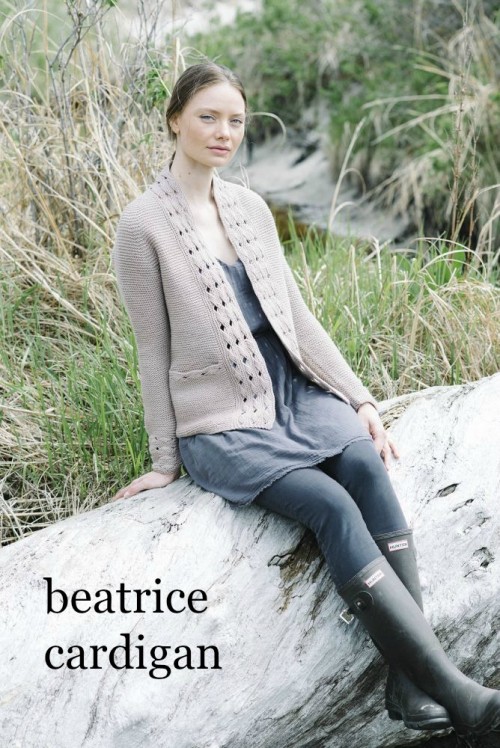 « Beatrice cardigan », une veste de forme classique avec des poches. À tricoter du haut vers le bas avec un fil type mérinos épais. La bande qui encadre l'ouverture devant est tricotée latéralement, à partir de mailles relevées au bord.
Beatrice Cardigan is a classic jacket with pockets. To knit top down in a yarn such as the worsted weight merino. The border around the front opening is knitted on the side, picking up stitches at the front edge.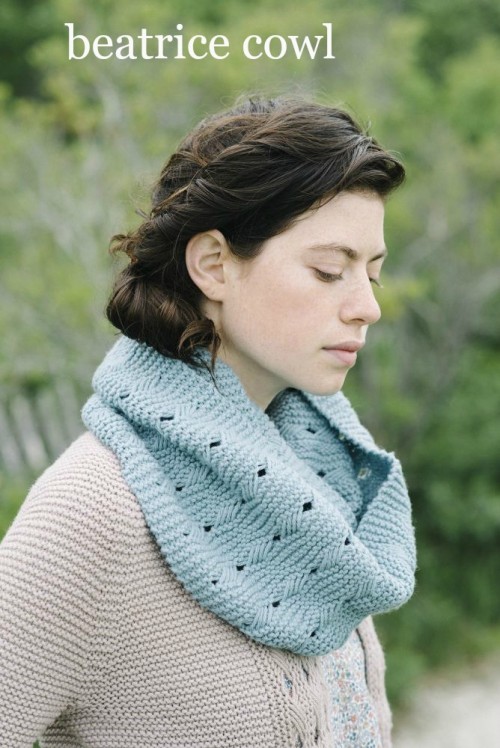 Pour le col « Beatrice cowl » on tricote en aller-retours une bande qu'on ferme en rond à la fin. Là aussi, un fil tel que le mérinos épais ou le Mochi Plus convient parfaitement.
The Beatrice Cowl is worked flat and closed in the round at the end. Again, a yarn such as the worsted weight merino or the Mochi Plus would work very well.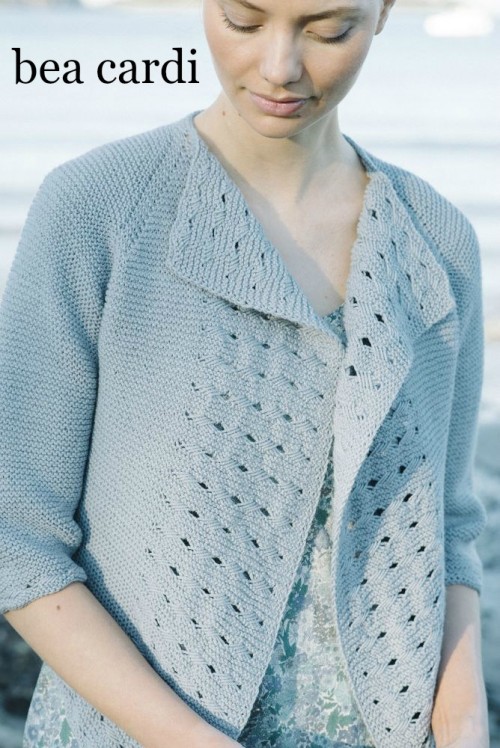 « Bea cardi » est aussi un gilet, mais avec une forme et un style différent. Là, la bande des devants est tricotée en même temps que le reste du vêtement, et les deux côtés se chevauchent assez largement.
The Bea Cardi is also a jacket, but in a different style and shape. Here, the front bands are worked at the same time as the rest of the garment, and the two sides overlap in the middle.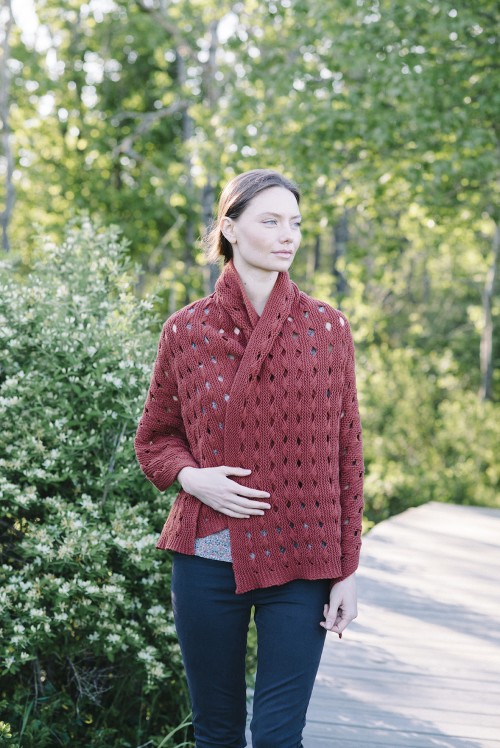 Une belle étole, « Beatrice wrap », pour profiter au maximum du beau point croisé. À tricoter dans un fil épais.
The Beatrice Wrap, in worsted weight yarn, takes full advantage of the beautiful stitch pattern.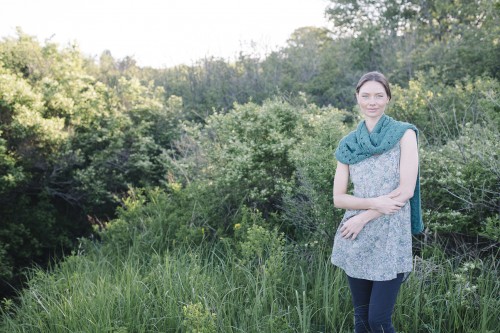 L'écharpe « Beatrice scarf » est travaillé selon le même principe que l'étole,  mais avec des dimensions plus modestes.
The Beatrice Scarf is worked in the same way as the wrap, but to a smaller size.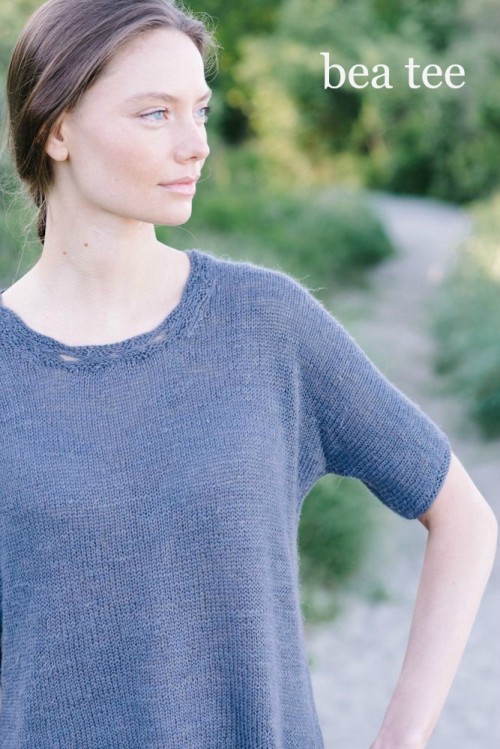 « Bea tee » est un haut manches courtes ample et simple, où les rangs raccourcis des épaules assurent le tomber parfait et la petite bande du point croisé à l'encolure apporte la touche raffinée qui change tout.
The Bea Tee is an oversized, short-sleeved top where the short rows at the shoulders make for excellent fit and drape, and the little border at the neck is a little detail that changes everything.
Le livre Madder Anthology est disponible dans la boutique, accompagné si vous le souhaitez par son livret de traduction française.
The book Madder Anthology is available in the shop.