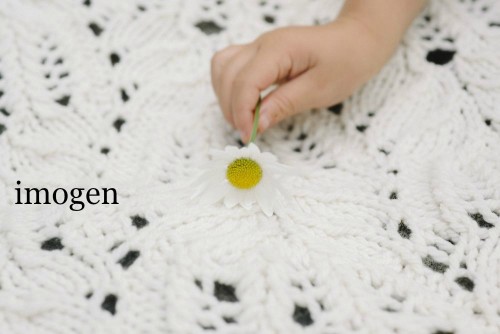 Le troisième thème du livre Madder Anthology, Imogen, comprend les modèles suivants :
The third theme in the book Madder Anthology, Imogen, includes the following designs: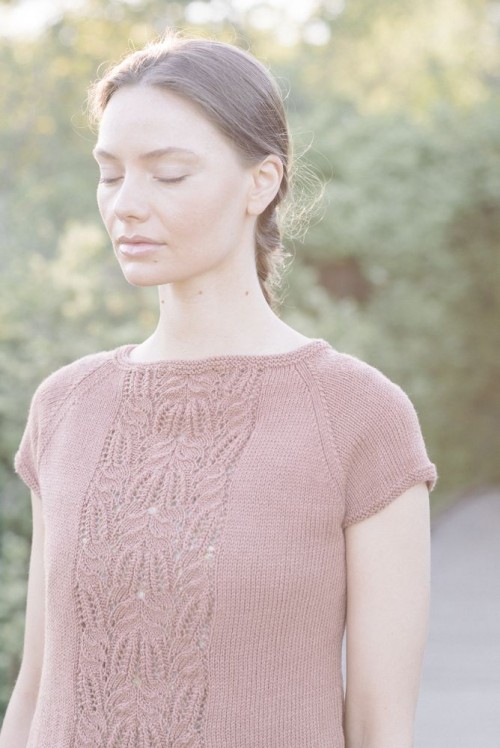 Un haut manches courtes pour femme : « Imogen tee » a un panneau superbe de « fleurs de givre » sur le devant, encadré par la belle simplicité du jersey endroit. À tricoter dans un fil fin, comme le mérinos fin, l'alpaga fin, ou encore pour l'été en coton bio.
A short-sleeved top, Imogen Tee, with a superb panel of frost flowers on center front, set off against the beautiful simplicity of stockinette stitch. To be worked in a fingering weight yarn, such as fingering weight merino, fingering weight alpaca or in organic cotton for summer.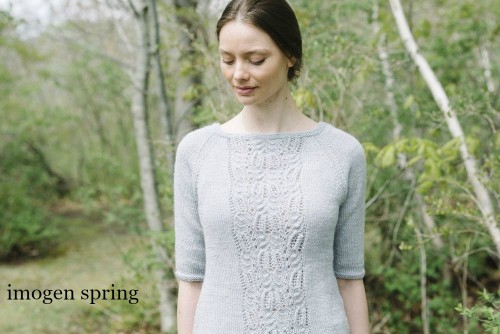 « Imogen spring », pull avec manches au coude, tricoté du bas vers le haut en une pièce, avec des emmanchures raglan. Aussi en fil fin, avec les mêmes fils  possibles que pour « Imogen tee ».
The sweater Imogen Spring with elbow-length sleeves is knitted bottom up in one piece, with raglan shaping in the yoke. Also to be worked in fingering weight yarn.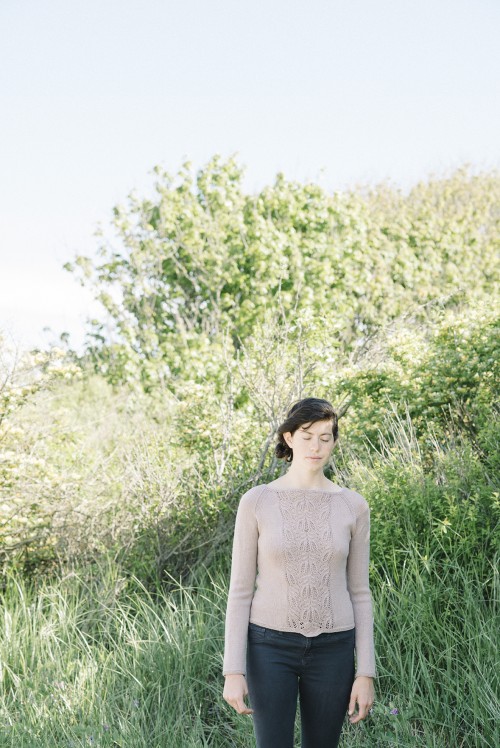 « Imogen wool », la déclinaison manches longues du modèle précédent.
Imogen Wool is the long-sleeved version of the previous design.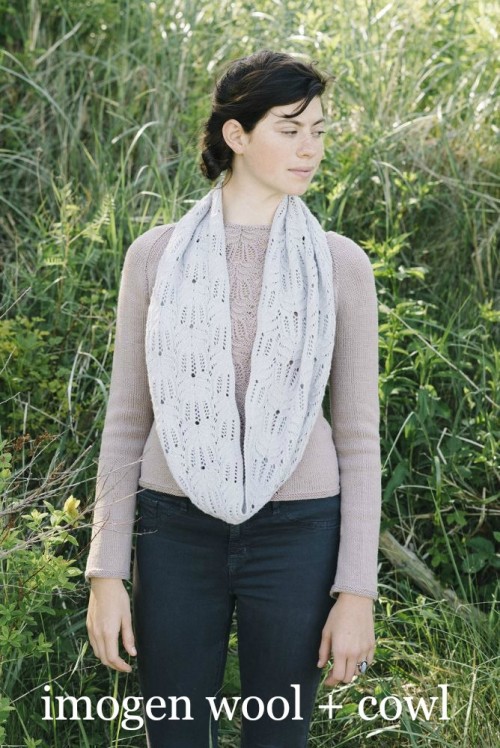 Imogen cowl, un col pour entourer son cou de fleurs de givre. Il se tricot en aller-retours (à plat) et se ferme en rond à la fin. Le point détaillé est, là aussi, sublimé par un fil fin.
With the Imogen Cowl you can wrap your neck in gorgeous frost flowers. It is knitted flat and closed to a round at the end. Once more, the detailed stitch pattern is worked in a fingering weight yarn.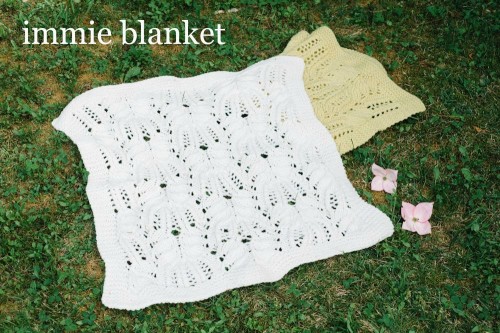 Le point Imogen sur une autre échelle : en fil épais, aux aiguilles numéro 6,5, pour une couverture de bébé qui sort de l'ordinaire.
The Imogen stitch pattern at another scale : in aran weight yarn on large needles, for a not-so-ordinary baby blanket.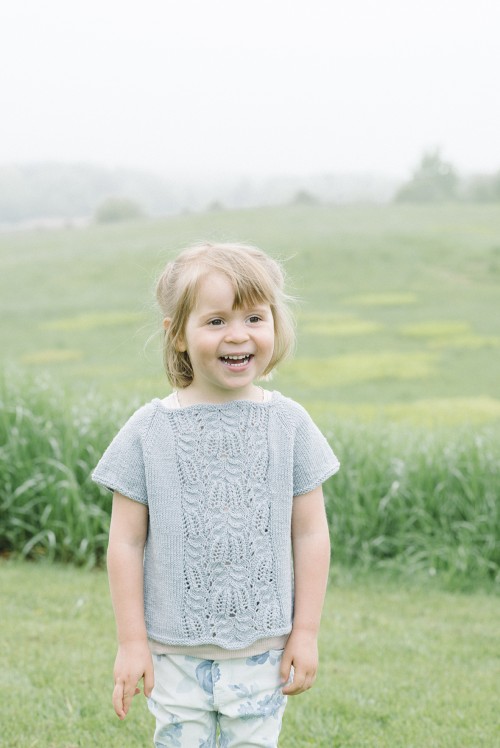 « Immie tee », parce que les petites filles veulent aussi avoir des jolis hauts. Tailles de 6 mois à 10 ans, à tricoter en fil fin.
Immie Tee, because little girls also want pretty T-shirts. Sized from 6 months to 10 years in fingering weight yarn.
Le livre Madder Anthology est disponible dans la boutique et peut être accompagné de son livret de traduction française.
The book Madder Anthology is available in the shop.