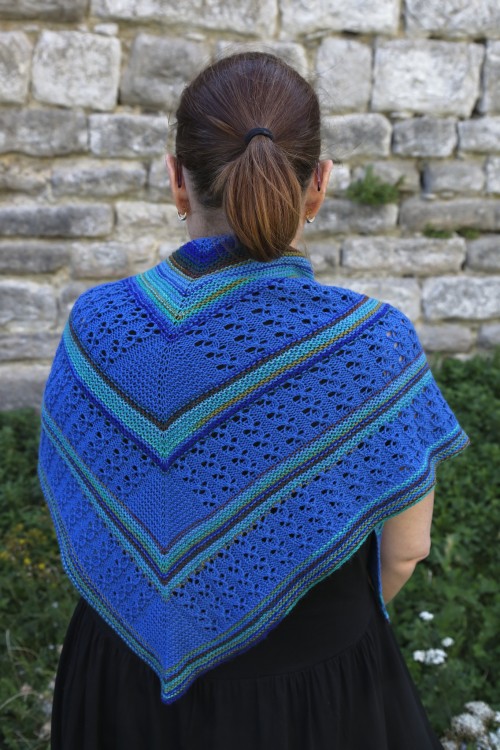 À vos aiguilles, EclatDuSoleil nous propose Géométrie en bleu !
Pick up your knitting needles, EclatDuSoleil presents Geometry in Blue!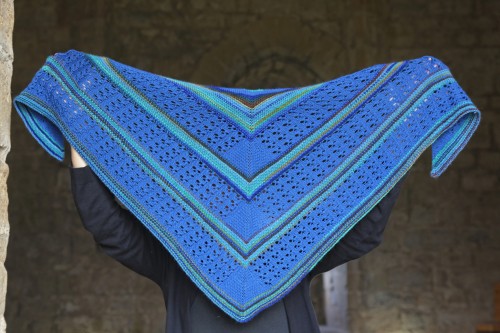 Ce châle tricoté est astucieux, raffiné et en même temps facile à réaliser. En plus c'est l'occasion de réfléchir sur toutes les combinaisons possibles et imaginables entre Mini Mochi et mérinos fin …
This knitted shawl is smart, elegant and also easy to knit. And a lovely opportunity to delve into all the possible combinations between the Mini Mochi yarn and the fingering weight merino …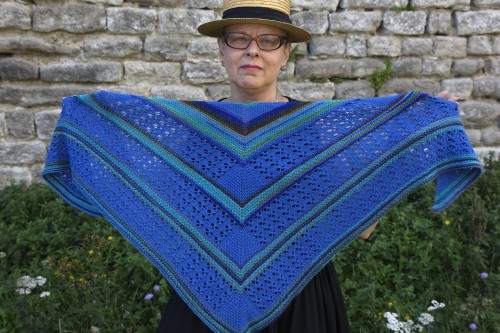 Merci à Hélène !
Plus d'informations dans la boutique.
Thank you Hélène!