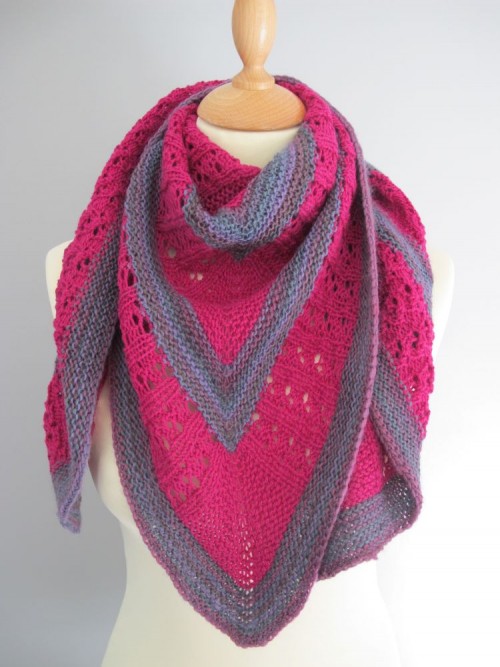 Je ne résiste pas à la tentation de vous montrer un petit aperçu de cette superbe version de Géométrie en bleu, tricoté par Nathalie avec 100 g de mérinos fin fuchsia et 2 pelotes de Mini Mochi Drama.
I can't resist the temptation to show you a snapshot of this superb version of Geometry in Blue, knitted by Nathalie in 100 g fingering weight merino col fuchsia and 2 balls of Mini Mochi col Drama.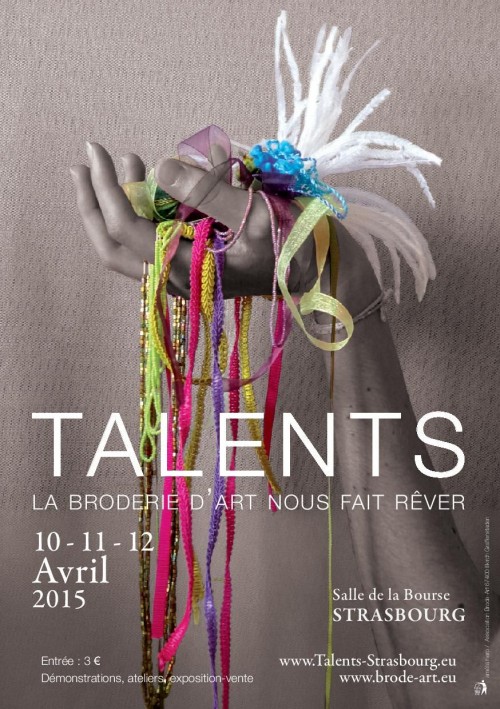 Pour voir et toucher ce châle, vous pouvez vous rendre à la Salle de la Bourse à Strasbourg ce weekend, du 10 au 12 avril (début des festivités à 13h le vendredi) pour l'expo Talents 2015, ou Olivia (Mon Souk) et moi-même aurons chacune notre stand.