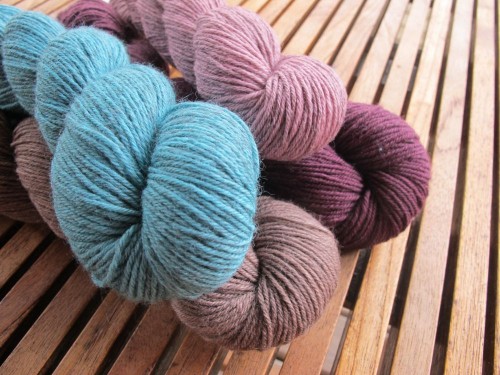 Heb Merino Fine est un fil exceptionnel, de la marque Rosy Green Wool, désormais disponible dans la boutique.
Heb Merino Fine is an exceptional yarn from the brand Rosy Green Wool, now available in the shop.
Rosy existe, je l'ai rencontré, et elle m'a expliqué comment elle a créé sa marque de fil à partir de son rêve. Elle rêvait de fils 100% laine, bio et respectueux de l'environnement et des animaux, et en même temps beaux et très doux contre la peau.
Rosy exists, I have met her, and she explained to me how she created her yarn brand based on a dream. She dreamt of 100% wool yarns that would be organic and respectful of the animals and the environment, and at the same time beautiful and soft against the skin.
J'ai craqué pour son rêve, et pour son fil Heb Merino Fine, produit en petite quantité à partir d'un mélange de mérinos bio et laine Hebridean.
I love her dream, and her yarn Heb Merino Fine, produced in small quantities from a blend of organic merino and Hebridean wool.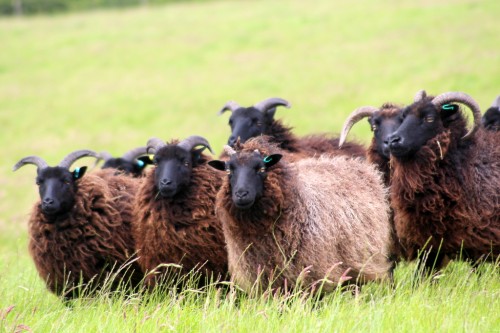 La race de moutons Hebridean était menacée d'extinction. D'origine écossaise, elle a survécu sous forme de quelques tropeaux sur les îles Hebrides, au large de l'Écosse. Aujourd'hui, quelques éleveurs passionnés assurent la survie de la race : les moutons Hebridean dont Rosy Green Wool sublime la laine sont élevés à la ferme Fowlescombe Farm dans le Devon, dans le sud de l'Angleterre.
The Hebridean sheep breed was in danger of extinction. Originally from Scotland, the breed survived in a few herds on the Hebrides, a group of islands off the west coast of Scotland. Today, a small number of passionate farmers ensure the survival of the breed. The Hebridean sheep whose wool Rosy Green Wool uses are bred at the Fowlescombe Farm in Devon in south England.
Les moutons Hebridean sont sombres, et c'est leur couleur qui donne au fil Heb Merino Fine son aspect subtilement chiné.
The Hebridean sheep are dark, and their colour gives the yarn Heb Merino Fine its subtly heathered look.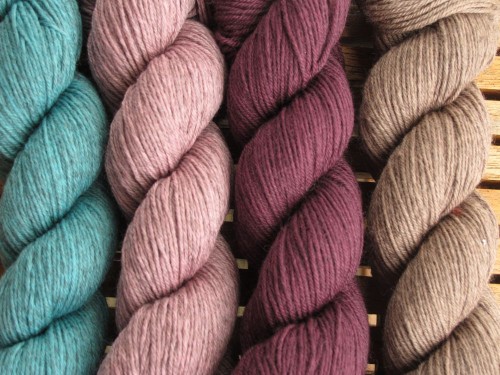 Ce fil est édité en quantité limitée – quand il n'y en aura plus, il faudra attendre la tonte de 2015 pour en avoir de nouveau. Il constitue ma première collaboration avec Rosy Green Wool. Bien sûr, si vous l'aimez autant que moi, il y en aura d'autres.
This yarn is a limited edition – once it's sold out, it won't be produced again before the 2015 shearing. It's my first collaboration with Rosy Green Wool. Of course, if you love it as much as I do, there will be others.
Plus d'informations dans la boutique.