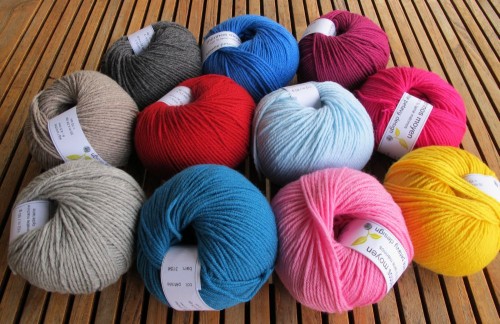 La gamme de mérinos moyen s'agrandit !
The Merino DK range is growing!
Les petits nouveaux sont :
The new kids on the block are: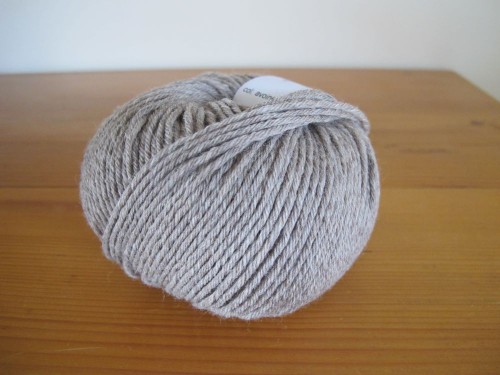 Le coloris avoine.
The oatmeal colour.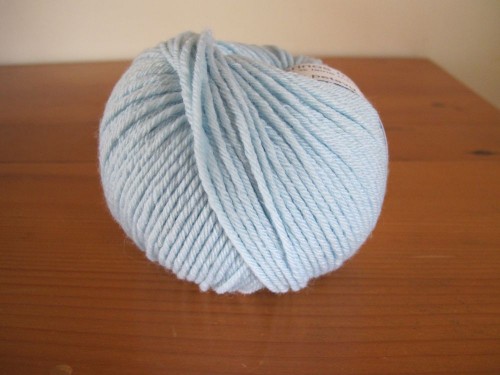 Le bleu ciel, qui suffit à lui-même mais qui va aussi très bien avec le bleu Klein.
The light blue, lovely on its own but also in combination with the Klein blue.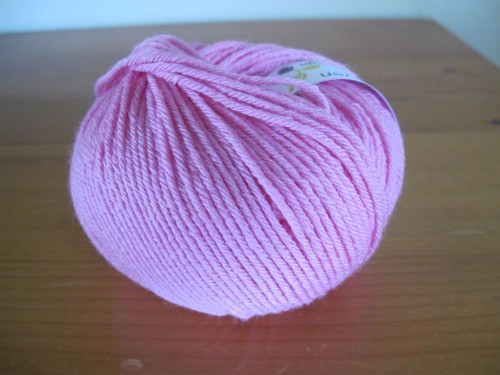 Et le rose qui complétera avec bonheur les coloris azalée et pétunia.
And the pink that combines beautifully with the colours azalea and petunia.
Le mérinos moyen a un échantillon indicatif de 20 m x 24 rgs en jersey endroit sur des aiguilles 4,5. Vous trouverez ce fil ici dans la boutique.
The merino DK has a standard gauge of 20 sts x 24 rows in stockinette stitch on 4.5 mm needles. You can find it here in the shop.