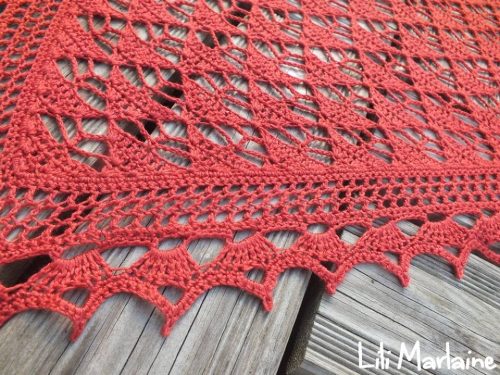 Qu'il est beau, le Foulard de Soie réalisé par Lili Marlaine en bambou dentelle !
So pretty, the Silk Scarf worked by Lili Marlaine in laceweight bamboo!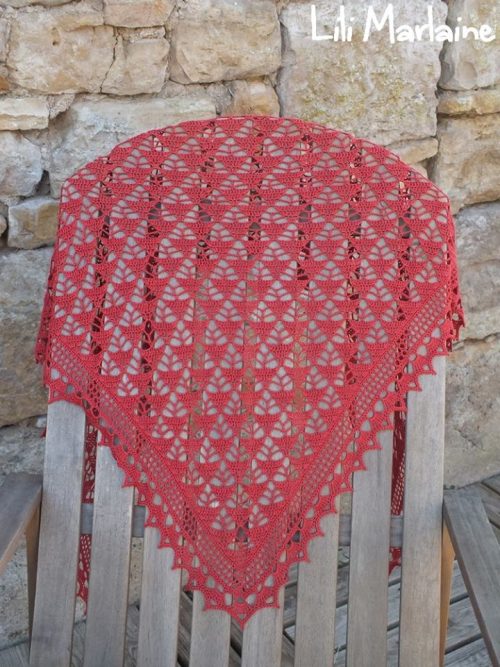 La créatrice du modèle, EclatDuSoleil/Hélène Marcy, avait utilisé le fil London en laine et soie. Lili l'a remplacé par du bambou dentelle, en utilisant environ 3,5 pelotes.
The designer, EclatDuSoleil/Hélène Marcy used the London yarn in wool and silk. Lili chose the laceweight bambou, and used approximately 3.5 balls.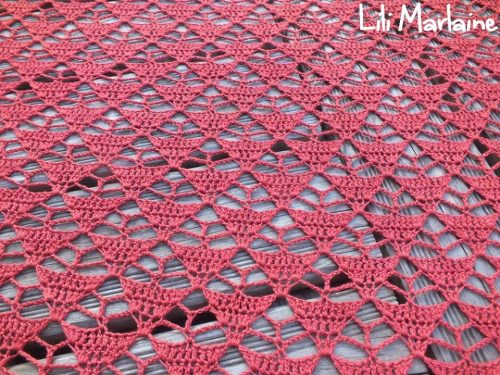 Merci Lili, de me laisser montrer ce joli ouvrage à tous !
Thank you Lili for sharing your beautiful shawl!