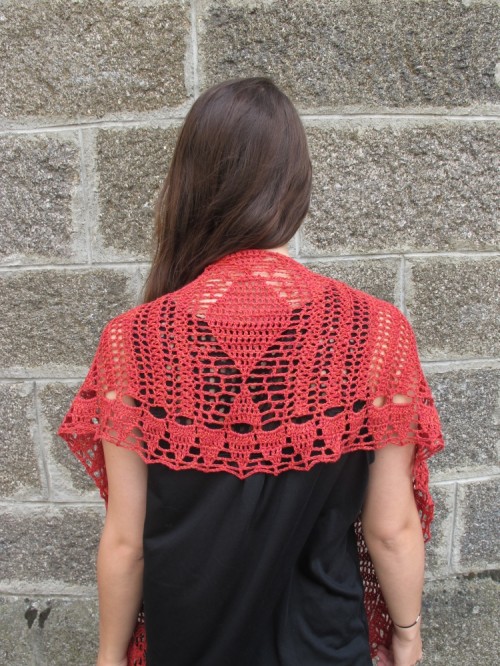 La grand-mère de mon mari était une crocheteuse. Avant tout, elle aimait faire des napperons, qu'elle trempait parfois dans l'eau du riz ou dans du sirop de sucre pour ensuite les faire sécher sur un bol pour leur donner une forme de récipient.
My husband's grandmother was a crocheter. Most of all, she loved making doilies. Sometimes she soaked them in the water she had cooked rice in, or in sugar syrup, and let them dry on a bowl to give them a new shape.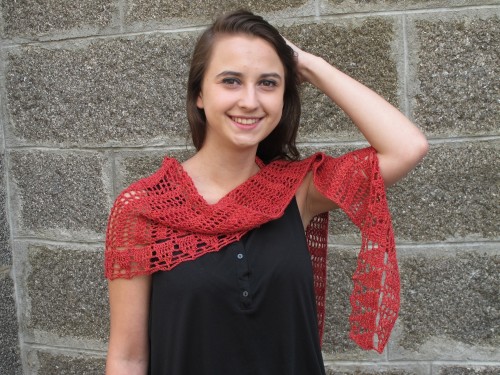 Après son décès, ma belle-mère m'a donné les magazines et catalogues de crochet qu'avait gardé sa maman. Rien de très vieux ou très original, mais un vrai petit trésor pour moi, qui garde un souvenir très tendre de celle que tout le monde, y compris moi, appelait Mamie.
When she died, my mother-in-law gave me the crochet magazines her mother had saved. There was nothing particularly old or special, but to me it was something to treasure as much as my tender memories of the lovely woman everyone, including myself, called Mamie (Grandma).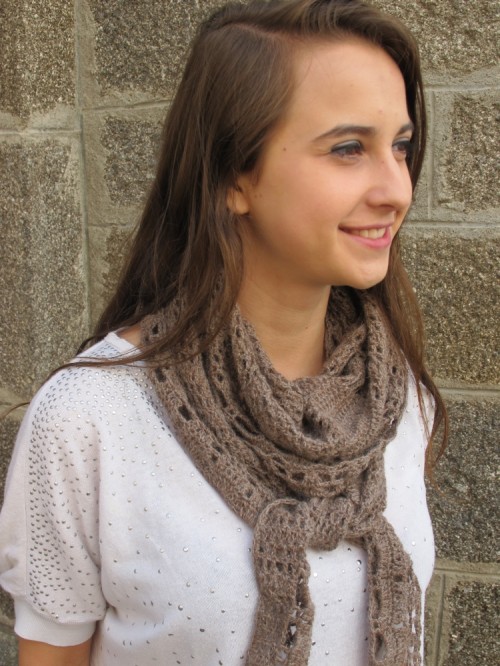 Antonia est le premier modèle dont l'inspiration vient directement de cet « héritage » de crocheteuse. Le point de départ de ce châle était un napperon avec une belle bordure.
Antonia is the first design directly inspired by this crochet « heritage ». The starting point for this shawl was a doily with a lovely border.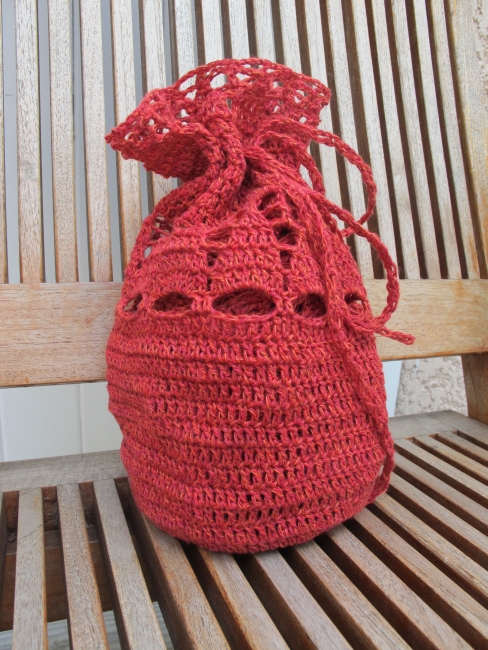 Antonia était le vrai prénom de la grand-mère de mon mari, celui qu'elle avait en arrivant à l'âge de six ans en France. C'était le prénom que lui avaient donné ses parents, avant de prendre leurs trois enfants et entamer un très long voyage, pour fuir la famine en Andalousie et chercher un avenir meilleur en France.
Antonia was my husband's grandmother's true first name, the one she had when she arrived in France, six years old. It was the name given to her by her parents, before they took their children with them and travelled far away, fleeing starvation in Andalusia and seeking a better future in France.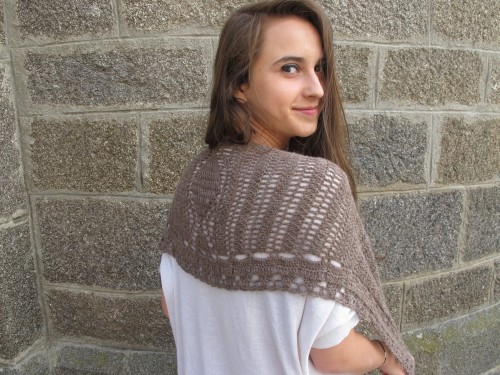 Sur les photos, ma fille porte le châle nommé d'après son arrière-grand-mère. Et si les cheveux de ma fille sont si foncés, tandis que les miens sont blonds, et ses yeux bruns, tandis que les miens sont bleus, c'est parce qu'elle porte aussi dans ses gènes l'héritage andalous.
In the pictures, my daughter wears the shawl named after her great grandmother. And if my daughter's hair is dark, while mine is blond, and her eyes are brown, while mine are blue, it's because she carries in her genes the andalusian heritage.
Maintenant vous en savez un peu plus sur l'histoire de ma fille. Pour en savoir plus sur le châle et le pochon, je vous propose de faire un tour dans la boutique.
Now you know a little more about my daughter's history. If you want to know more about the shawl and the pouch, I invite you to visit the shop.