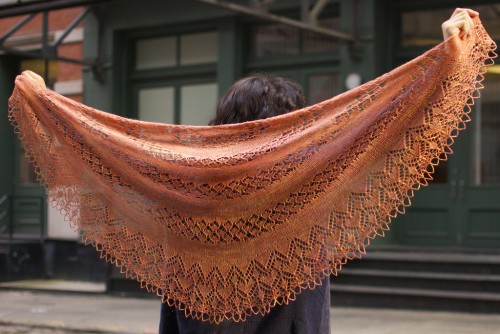 Je suis très heureuse de pouvoir vous présenter un nouveau modèle en français de Kirsten Kapur : Exuberance !
I am publishing Kirsten Kapur's fabulous shawl Exuberance in French. The pattern in English is available directly from the designer.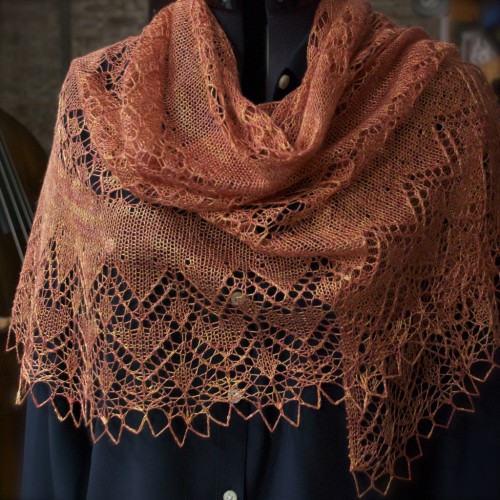 C'est un châle en demi-cercle – la forme est choisie par Kirsten pour rappeler un lever de soleil. Les augmentations se font donc de façon ponctuelle, concentrées sur certains rangs.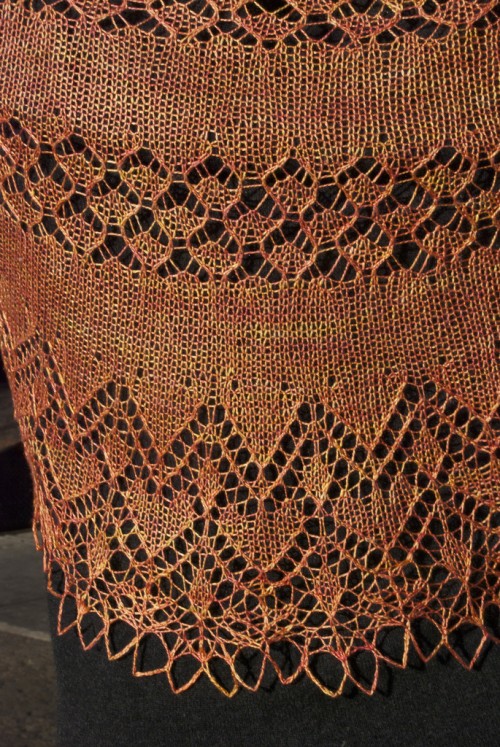 Deux points dentelle alternent avec des bandes de jersey. Les arceaux du rabattage au crochet rappellent les jetés délicats des jours.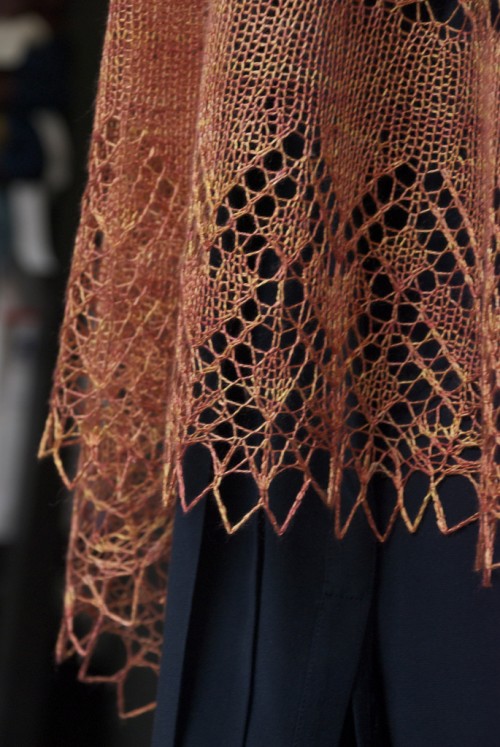 Plus d'informations dans la boutique !