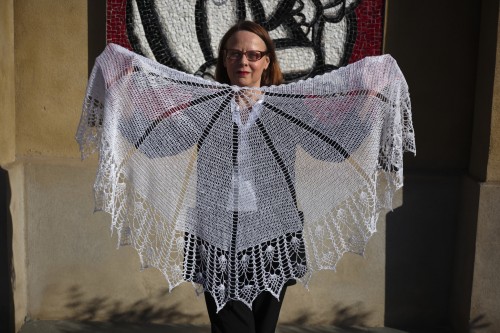 EclatDuSoleil/Hélène nous propose un superbe châle en lin dentelle : La mariée est trop belle.
EclatDuSoleil has a new design in linen laceweight for us: Such a beautiful bride.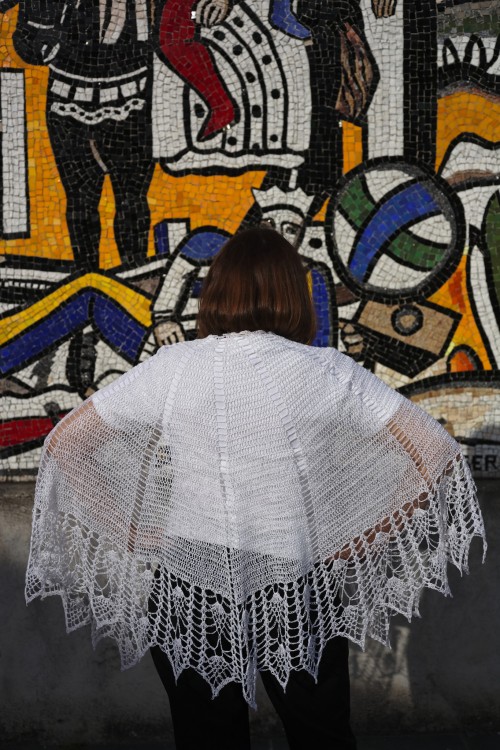 Je sais qu'Hélène a pensé aux mariées de l'été en créant ce châle en lin dentelle blanc, mais je pense que ce châle n'est pas à réserver aux mariages !
I know that Hélène thought of summer brides when designing this shawl in white laceweight linen, but I think that this shawl shouldn't be restricted to wedding use!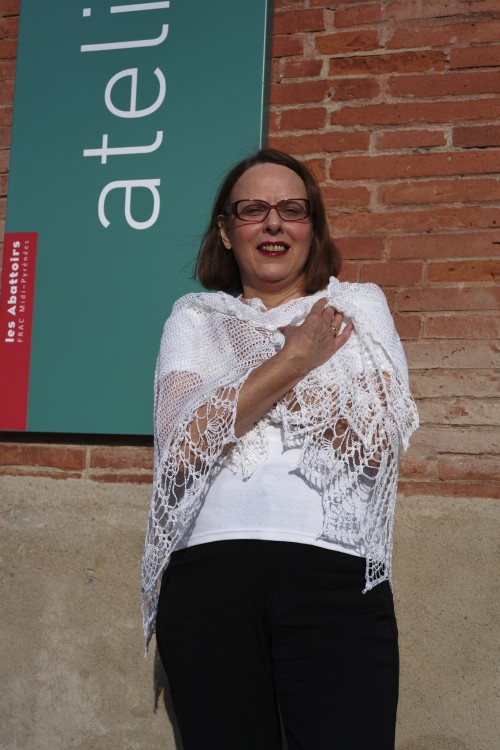 Avec sa forme en demi-cercles et ses jolies pointes, il me donne envie de le décliner en couleur, et pourquoi pas en alpaga ou laine et soie pour l'hiver ?
The semi-circular shape and the pretty border tips make me want to crochet it in colour, and why not in alpaca or wool/silk for winter?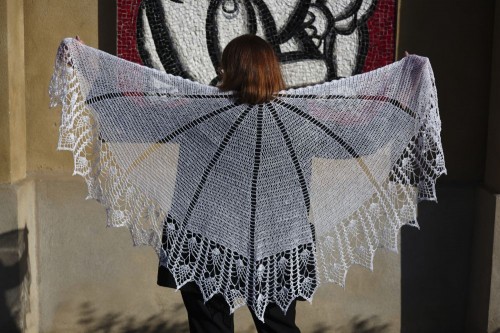 Plus d'informations dans la boutique.