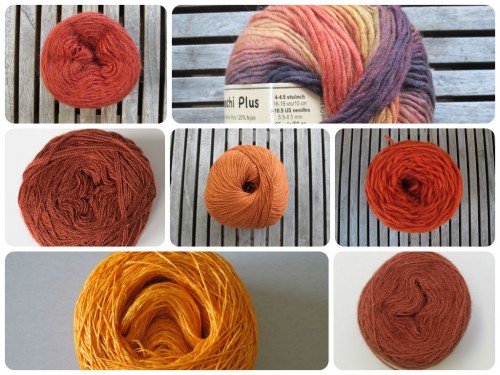 Voulez-vous fêter Halloween avec moi ? Pas besoin de vous déguiser – il s'agit simplement d'une petite promo, valable seulement pour la journée du 31 octobre (de minuit à minuit, heure de Paris).
Do you want to celebrate Halloween with me? No need for a fancy costume – this is only a little one-day-sale on October 31st (from midnight to midnight, Paris time).
Vous aurez une réduction de 20 % sur l'achat d'au moins deux pelotes oranges, à savoir :
London, coloris rouille
Lin dentelle, coloris orange
Alpaga dentelle, coloris potiron
Alpaga fin, coloris potiron
Mochi Plus, coloris Grand Canyon
Coton bio, coloris potimarron
Laine à feutrer, coloris potiron
Cette offre spéciale est valable dans la limite des stocks disponibles.
You will receive a discount of 20% for your purchase of at least 2 balls of orange yarn as follows:
London, col rouille
Laceweight linen, col orange
Laceweight alpaca, col pumpkin
Fingering weight alpaca, col pumpkin
Mochi Plus, col Grand Canyon
Organic cotton, col pumpkin
Wool for felting, col pumpkin
This special offer applies as long as existing stocks last.
Je serai en déplacement pour le Festival de Kutzenhausen en Alsace – les expéditions se feront donc dès que possible la semaine prochaine.
Joyeux Halloween !
I will be travelling for a show in Alsace this weekend. Shipping will take place as soon as possible next week.
Happy Halloween!