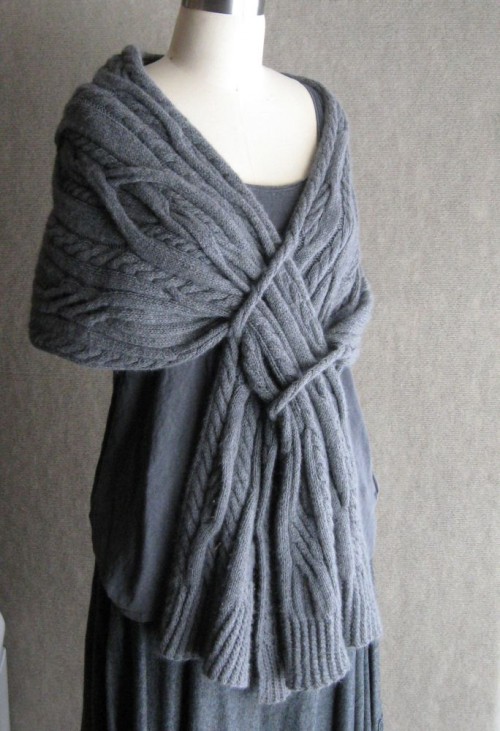 Envie de torsades ? La magnifique étole Interlochen, créée par Carol Sunday, vous comblera !
I am publishing the French version of the pattern for the beautiful stole Interlochen, designed by Carol Sunday. The English pattern is available directly from the designer.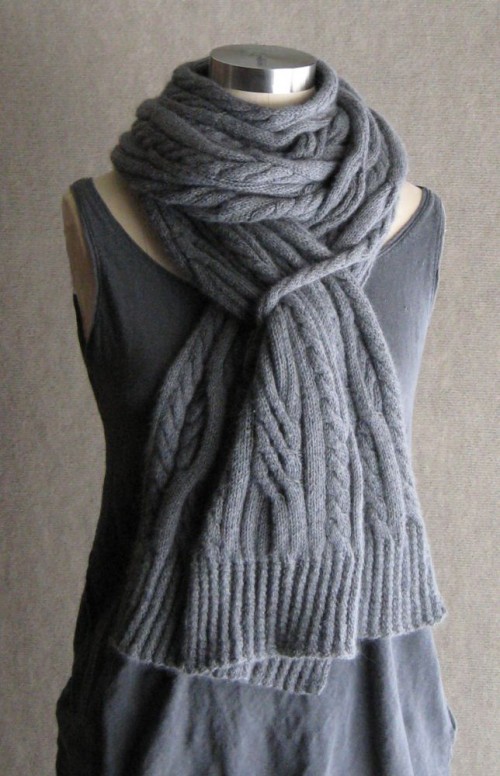 Vous pouvez la porter en étole ou en écharpe. Dans les deux cas, les brides torsadées ajoutées en fin d'ouvrage vous aideront à bien la maintenir en place.