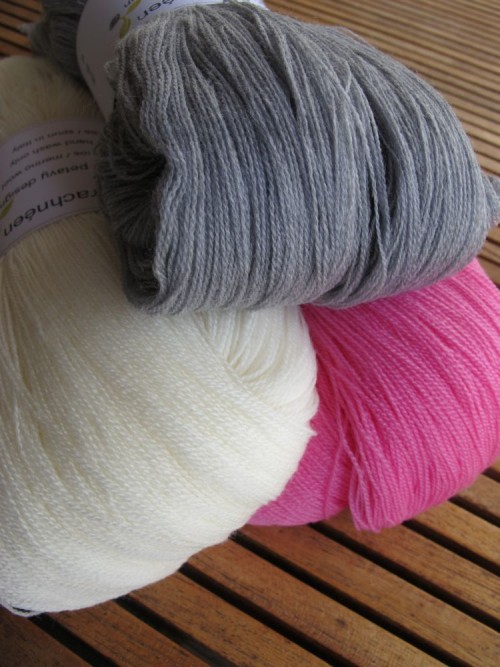 Le fil dentelle arachnéen, aussi connu sous son nom anglais de « cobweb », est de nouveau disponible. Le crème et le gris clair sont complétés par un rose bubblegum plein de peps! Et le fil est toujours aussi fin et aussi doux.
Plus d'informations dans la boutique.
The cobweb merino is available in the shop again. A lovely bubblegum pink has been added to the cream and light grey. And the yarn is still superfine and supersoft.