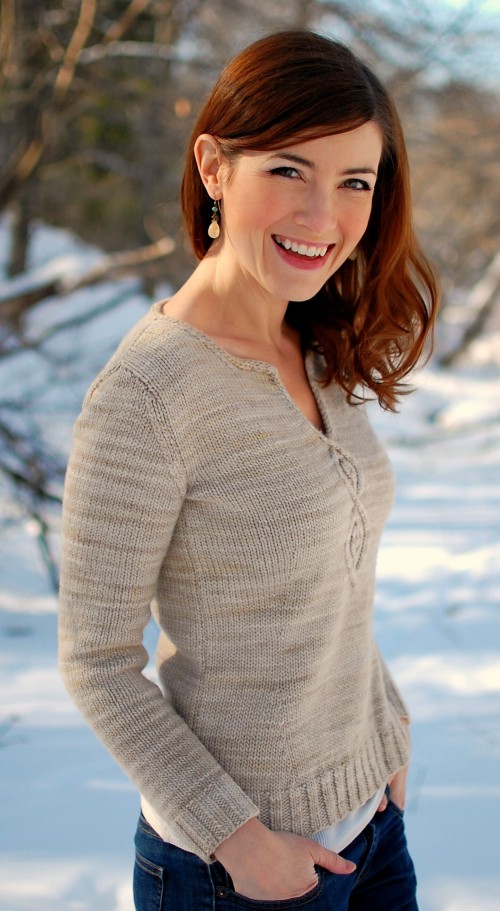 Je suis ravie de pouvoir vous présenter la version française d'un tout nouveau modèle d'Alana Dakos, Torsade de feuilles (Cabled Leaf Pullover).
I am publishing the French version of Alana Dakos' beautiful pattern Cabled Leaf Pullover. The English version is available directly from the designer.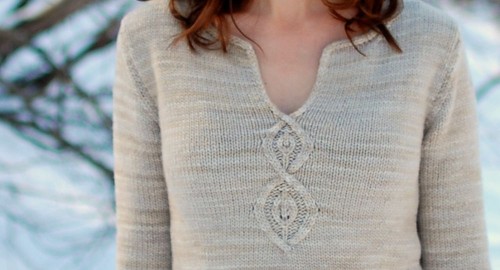 Sa forme épurée et ses finitions impeccables font de ce pull un vêtement qui a toutes les chances de devenir une pièce maîtresse de votre garde-robe. Avec la torsade centrée sur le devant, qui encadre deux jolies feuilles, Alana nous montre que la nature est une source d'inspiration inépuisable pour elle.