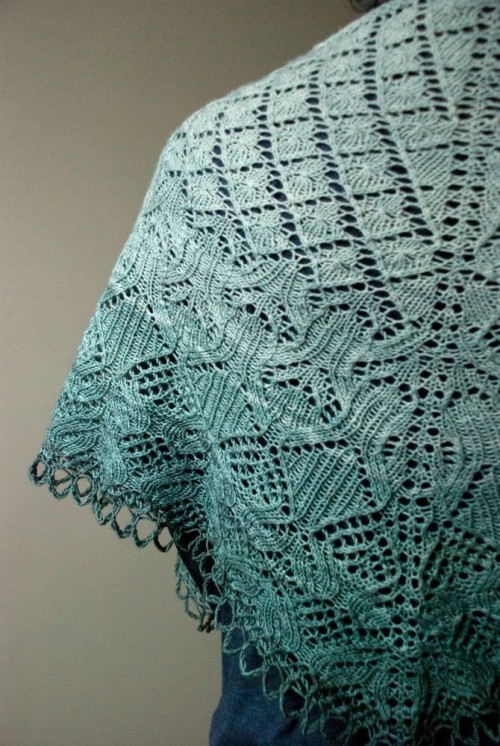 Algiers est un châle absolument superbe, créé par Kirsten Kapur (au départ pour son tricot mystère de l'été 2014).
I am publishing the French version of Kirsten Kapur's Algiers – English pattern available directly from the designer.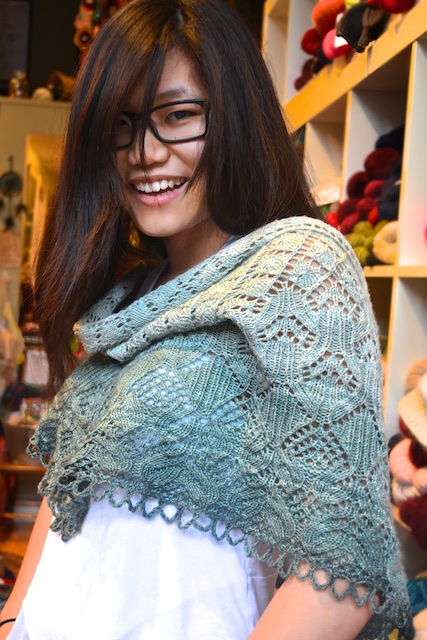 Kirsten a utilisé un kit de dégradés d'une teinturière américaine pour son modèle – pour ma part je vous propose une sélection d'harmonies de couleurs dans des quantités adaptées au châle.
Sur Ravelry, vous pourrez regarder les projets déjà réalisés en uni ou en multicolore, pour vous rendre compte des différents rendus.

En tout cas, c'est un projet très intéressant pour quelqu'un qui a un peu d'expérience en tricot dentelle – à offrir ou à s'offrir !
Plus d'informations dans la boutique.