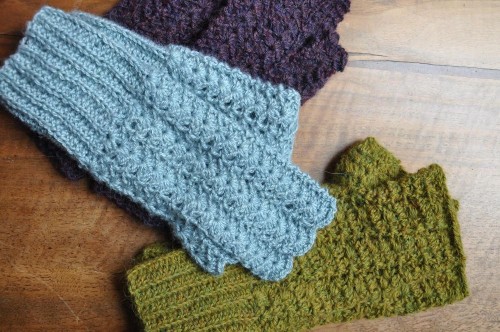 Voici les très jolies mitaines que Geneviève a réalisé avec la fiche Chaud les mains.
Here are the pretty fingerless mittens crocheted by Geneviève from the pattern Hot Little Hands.
Je vous propose de faire comme elle : une série de mitaines en différents points (il y a 4 versions dans la fiche) et différents fils (1 pelote par paire, en mérinos fin, alpaga fin ou Mini Mochi), pour offrir à vos proches.
I suggest to follow her example: make a series of fingerless mittens in different stitch patterns (there are 4 versions included in the pattern) and in different yarns (1 ball for a pair, in fingering weight merino, fingering weight alpaca or Mini Mochi), to give to your loved ones.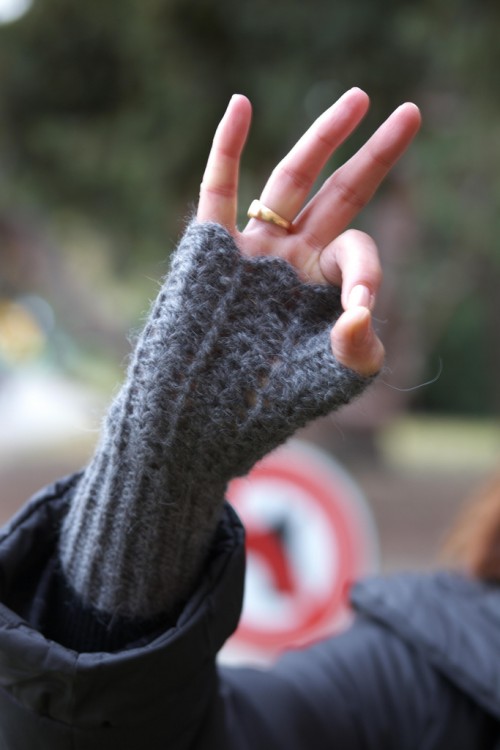 Vous ne serez pas seul – cette fiche connaît toujours un beau succès à l'approche des fêtes !
You will not be alone – this pattern is always a success when the holidays get closer!