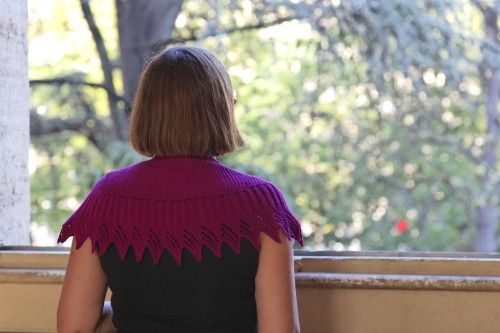 Avant les fêtes, vous avez largement le temps de tricoter ce petit châle qui restera toujours sur vos épaules : Pointue.
Before the holidays, you have lots of time to knit this little shawlette that will stay safely on your shoulders: Pointue.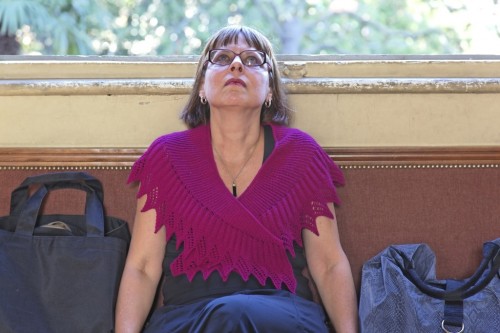 Mon astuce préféré pour ce modèle : ajouter des anneaux marqueurs sur l'aiguille pour séparer point mousse, point de godron et bordure.
My favourite tip for this pattern: add markers between garter stitch, welts and border.
Autre astuce : commander le kit sans fiche en mérinos fin pour avoir la bonne quantité de fil.