Je démarre une petite série d'idées cadeau – utile en cette période de l'année, où à un autre moment. Pour dire à quelqu'un que l'on l'aime, ou pour se faire un cadeau à soi-même.
I'm starting a little series of gift ideas – useful at this time of year, or at any another moment in time. To tell someone you love them, or to make a gift for yourself.
Pour aujourd'hui : le calendrier FART / Libération du fil 2016.
For today : the FART / Libération du fil calendar 2016 (available in French only)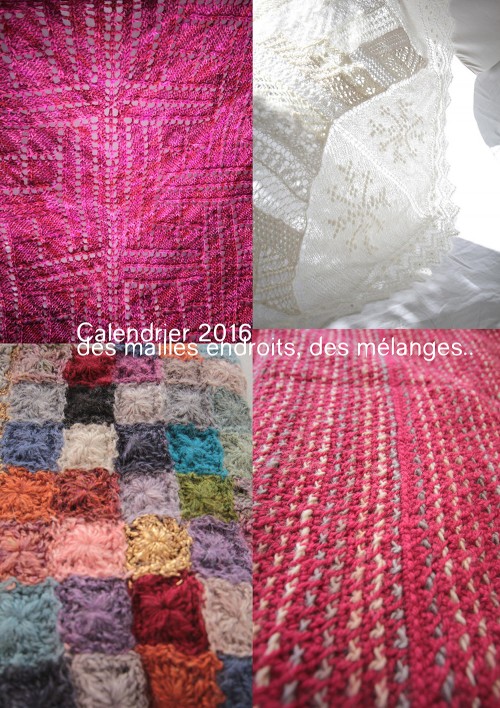 Attention, cette idée à une date de péremption : il faut obligatoirement pré-commander le calendrier sur le site Ulule avant le 30 novembre 2015.
Note that this idea will expire: you need to pre-order the calendar on the Ulule site before November 30th 2015.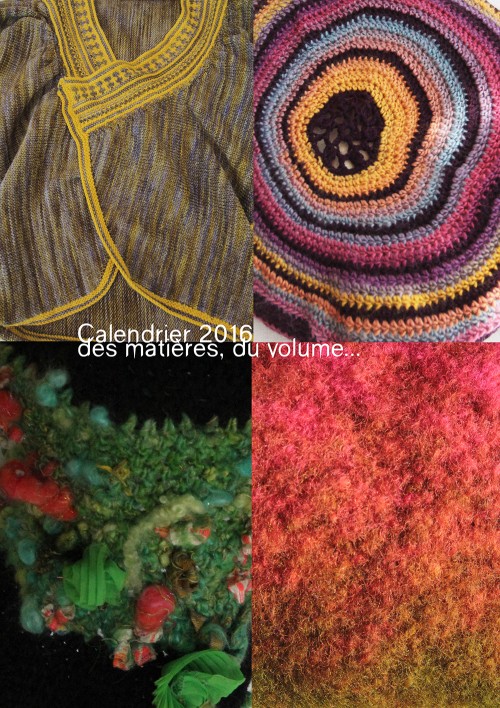 13 mois pour le prix de 12, un projet par mois (dont un de ma création – pouvez-vous deviner lequel ?), et une bonne dose de liberté d'expression en fil.
Plus d'informations sur le site dédié au calendrier.
13 months for the price of 12, a project per month (one is designed by me – can you guess which one?), and a large measure of freedom of speech yarn.
More information on the website dedicated to the calendar.