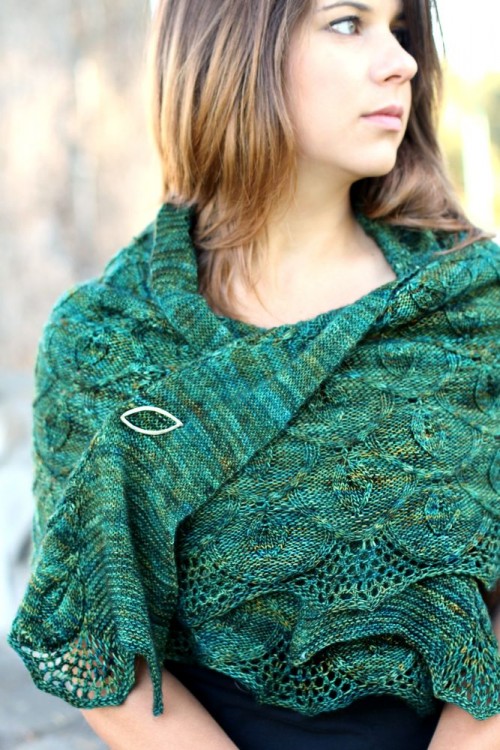 Toujours aussi inspirée par la nature, Alana Dakos a créé ce nouveau châle en pensant à l'histoire Le Jardin Secret.
I'm publishing the French translation of Alana Dakos' pattern The Secret Garden. The English version is available directly from the designer.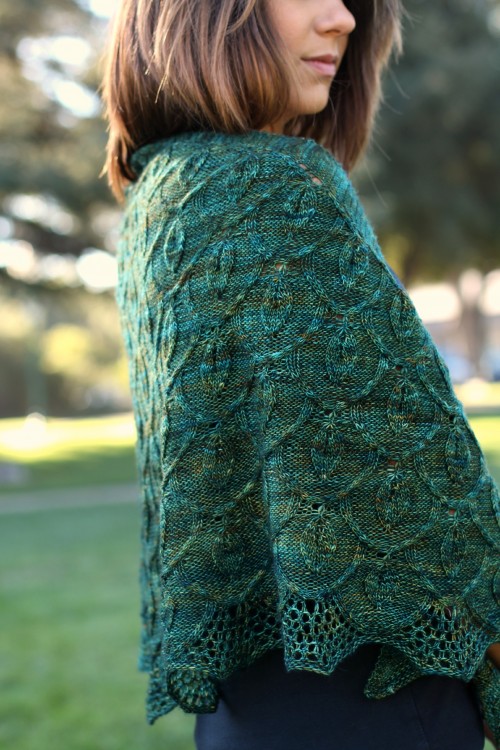 La forme de ce châle, qui est expliqué en deux tailles, est plutôt originale, tout en restant facile à porter. On voit bien les deux tailles du châle et différentes façon dont il peut être porté dans cette vidéo.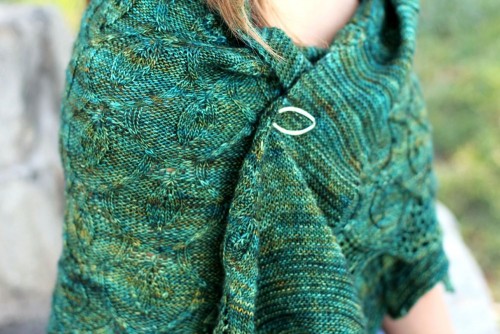 Pour ma part, je craque complètement pour le contraste entre le point « plein » avec beaucoup de relief et la bordure ajourée. Pour ne pas parler du bord large en point mousse qui peut se mettre autour du cou comme un col douillet …