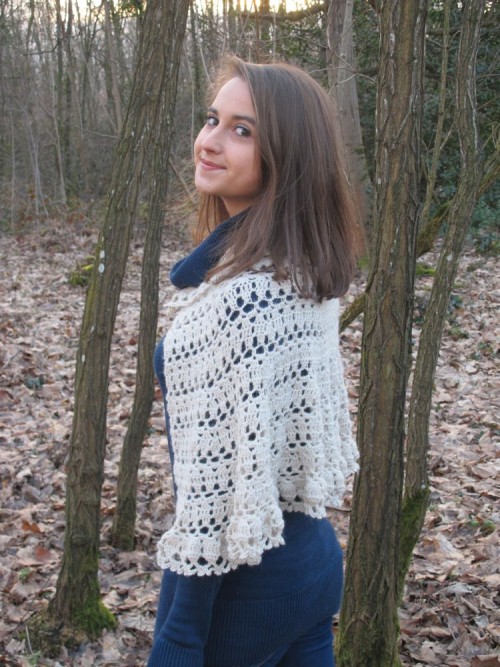 Que préférez-vous pour vous tenir au chaud, l'alpaga ou la laine mérinos ? Avec ce chauffe-épaule au crochet, Debussy, vous n'aurez que l'embarras du choix.
What do you prefer to keep yourself warm, alpaca or merino wool? With this little crocheted cape, Debussy, the choice is yours.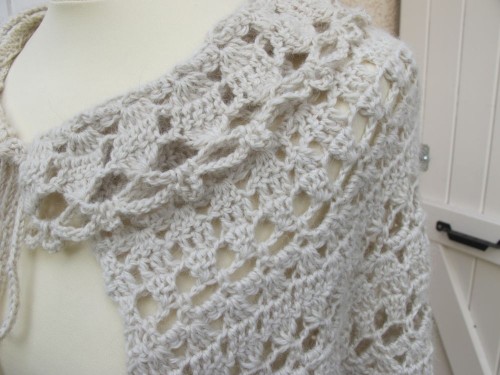 J'avais fait un petit motif rond en alpaga moyen, juste pour tester, et je n'ai pas pu le faire sortir de ma tête. Il fallait donc en faire un modèle, et Debussy en est le résultat.
I had worked a round little motif in DK weight alpaca, and I couldn't get it out of my head. I had to make a design based on it, and Debussy is the result.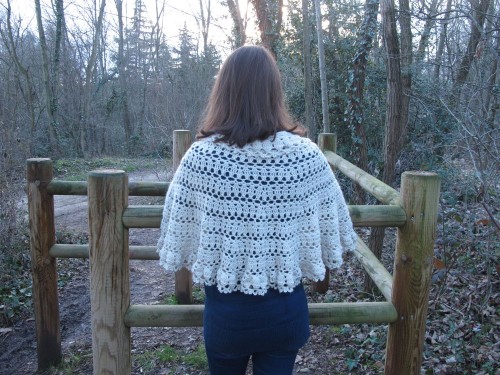 Si vous voulez le réaliser dans un fil un peu duveteux et très chaud, l'alpaga moyen, le fil utilisé dans le prototype, sera parfait. Si vous souhaitez privilégier les couleurs, tournez-vous vers le mérinos moyen.
If you want to make it in a very warm yarn with a slight halo, the DK weight alpaca, the yarn used in the sample in the pictures, will be perfect. If you want a more colourful alternative, the DK weight merino will work just as well.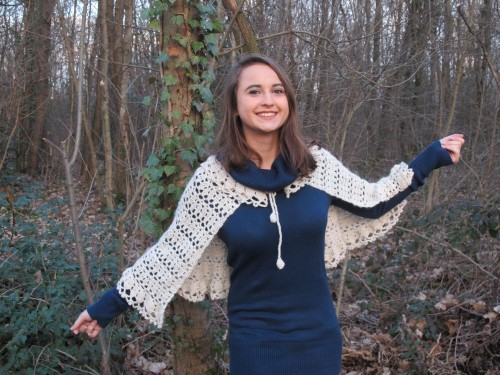 Plus d'informations dans la boutique.