Le col Laurel est également issu du livre Madder Anthology 2 – Simple Pleasures.
The Laurel cowl is another pattern from the book Madder Anthology 2 – Simple Pleasures.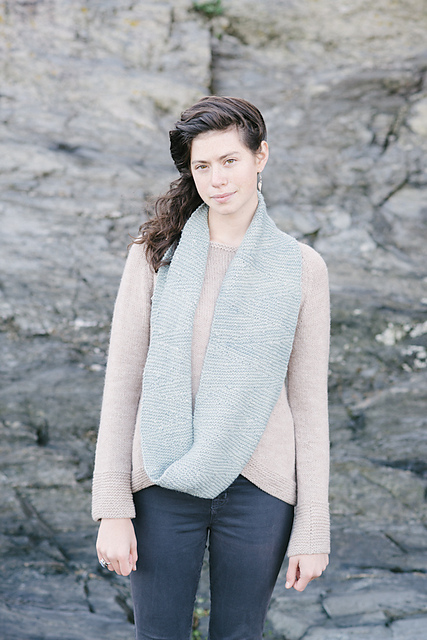 Avec le même échantillon que les modèles Lucia, Barn et Liv, il peut bien sûr se tricoter en mérinos épais.
With the same gauge as the patterns Lucia, Barn and Liv, it can of course be worked in worsted weight merino.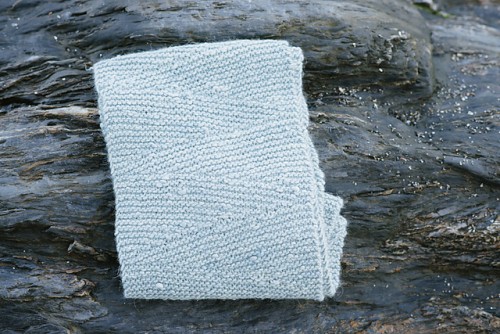 Mais en regardant sa construction, tout en rangs raccourcis, je me dis qu'elle serait formidablement mise en valeur par l'utilisation d'un fil à longs rayures, comme le Mochi Plus.
However, looking at its construction, all in short rows, I think it would be beautifully set off by a longstriping yarn such as the Mochi Plus.
Que vous choisissez le mérinos épais ou le Mochi Plus, il faut compter 5 pelotes pour le col.
In worsted weight merino or in Mochi Plus, you will need 5 balls for the cowl.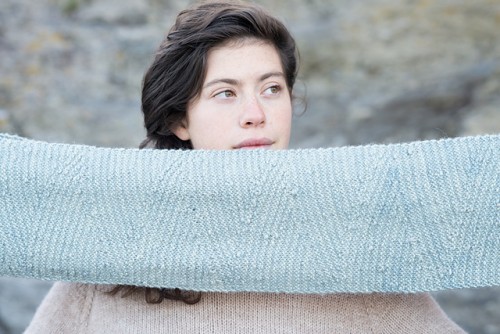 Le livre Madder Anthology 2 est en vente dans ma boutique (livret de traduction française disponible en option).