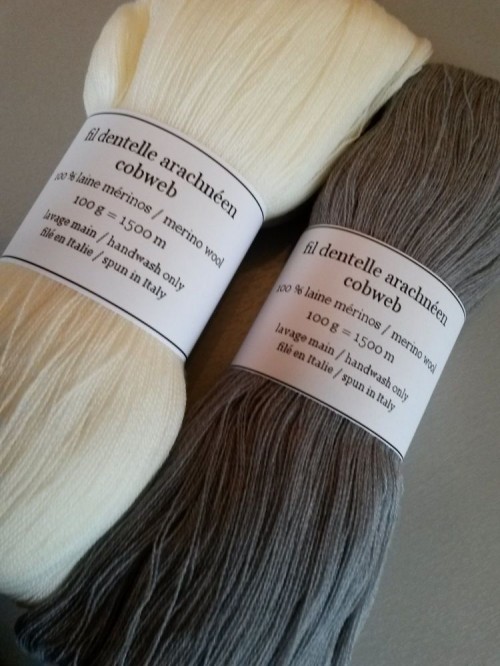 Peut-être le fil dentelle le plus fin que vous aurez jamais vu … La nouvelle qualité de fil dentelle arachnéen (cobweb en anglais) est d'une douceur et d'une finesse absolues : 1500 m de fil dans un écheveau de 100 g. Un régal pour les tricoteuses et crocheteuses passionnées de châles dentelles et autres ouvrages très fins.
Perhaps the lightest laceweight yarn that you have ever seen … The new cobweb laceweight yarn is ultrasoft and superfine: there are 1500 m of yarn in a 100 g skein. A real treat for knitters and crocheters who love lace shawls and other superlight projects.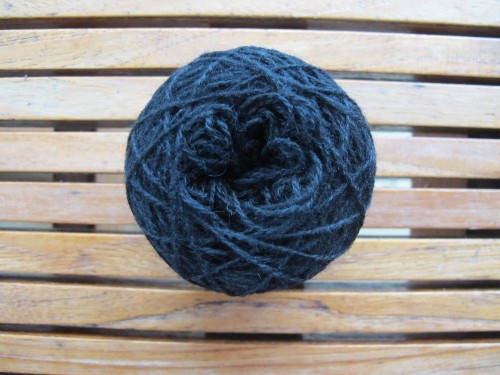 Pour les amateurs de duvet de yak, les coloris gris clair et châtaigne sont de nouveau en stock, complétés par le tout nouveau coloris noir. C'est un fil teint, tout aussi doux et luxueux que les coloris naturels.
For yak down lovers, the light grey and chestnut colours are back in stock, complemented by the new colour black. This is a dyed yarn, just as soft and luxurious as the natural colours.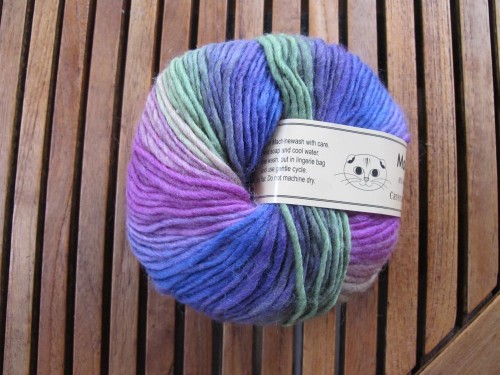 Plus épais, plus coloré, mais très doux aussi : découvrez English Garden, le nouveau coloris de Mochi Plus.
Thicker, more colourful, but also very soft: check out English Garden, the new Mochi Plus colourway.