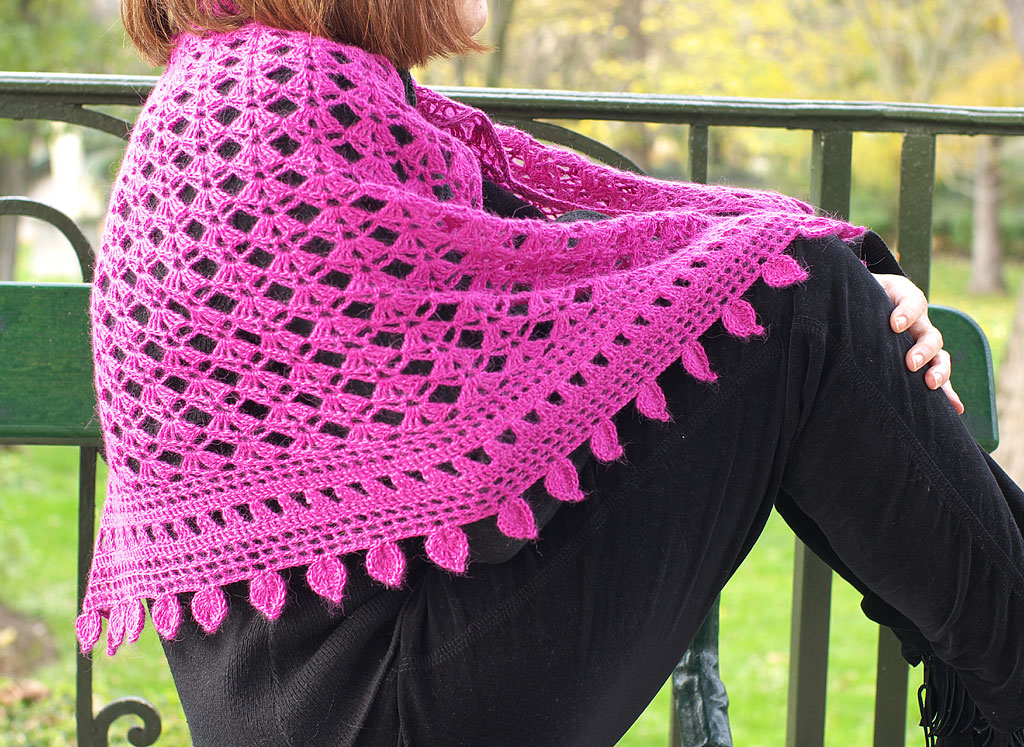 J'ai le bonheur de vous présenter Armorique, le nouveau modèle d'EclatDuSoleil, désormais disponible dans la boutique sous forme de fiche ou de kit (au choix en version alpaga ou version mohair).
I'm so happy to introduce Armorique, a new shawl designed by EclatDuSoleil, available in the shop as a pattern or a kit (choose between soft alpaca or fluffy mohair).
La fiche est richement illustrée de photos pas-à-pas. Vous avez le choix entre deux finitions de la bordure – les petites feuilles qui flottent dans le vent ou les doux arrondis qui vous rappellent les coquillages sur les plages… d'Armorique.
The pattern is lavishly illustrated with step-by-step photos. The choice is yours for the final edging – small leaves waving in the breeze, or scallops which will make you dream of the shells on the beaches of Armorique (Armorica).